You can also read this article in Italian here
If you're in Milan for a few days, or even hours, and you don't have time to explore the areas of the city that are full of excellent restaurants, like Porta Romana or Porta Venezia, I've come up with a list of the best restaurants in Milan city centre where you are sure to find a good meal, so you don't have to waste your time dodging tourist traps around the Duomo.
Restaurants in Milan centre… centre meaning what exactly?
For the purposes of this article, let's consider "Milan city centre" to be the area within the radius of 1km from the Duomo bordered by the streets via Pontaccio, via Fatebenefratelli, via Senato, via S.Damiano, via Francesco Sforza, via Santa Sofia, via Molino delle Armi, via E. De Amicis, via G Carducci and the Castello Sforzesco. This way we can cover the areas of Brera, Montenapoleone, San Babila, Duomo, Missori, Colonne di San Lorenzo, and Cadorna.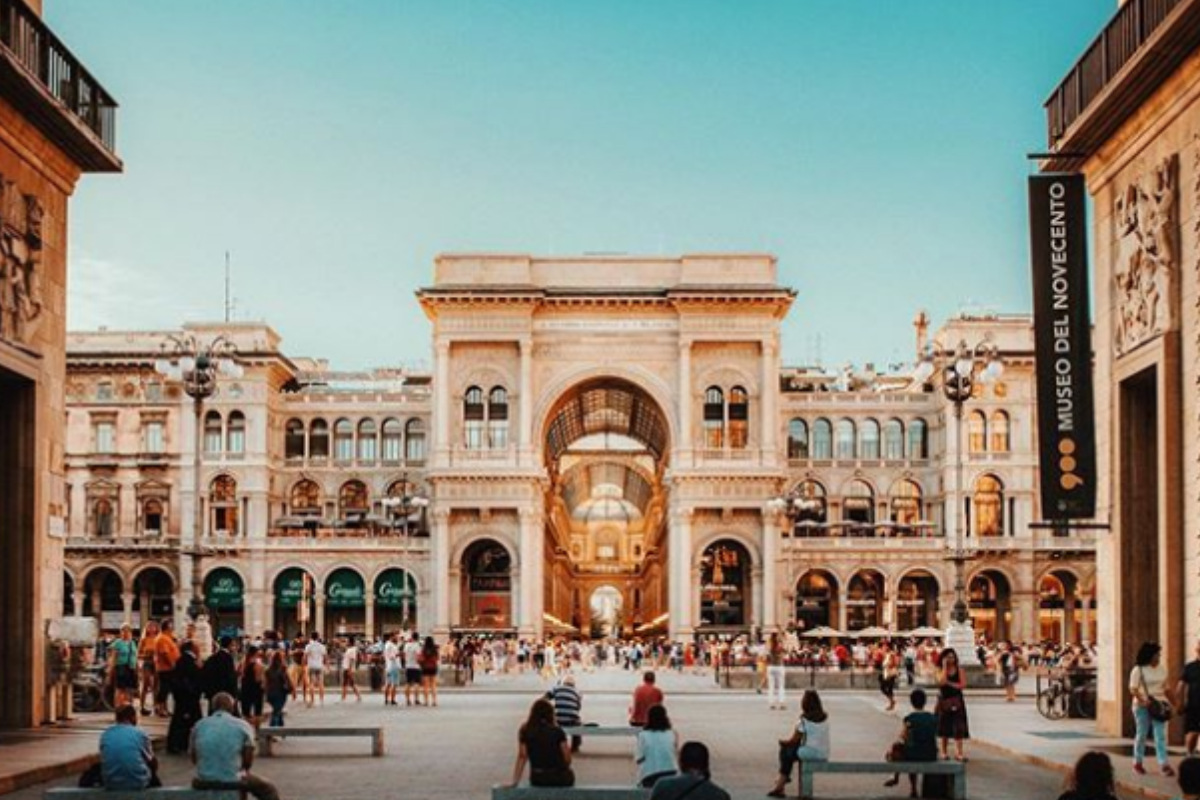 Where to eat in the Brera area of Milan's city centre
Brera is a tourist area and notoriously expensive. If you want to eat in a high-end restaurant, I recommend trying Sette Cucina Urbana (via dell'Orso, 2) which offers Italian cuisine. An idea from the menu: octopus tentacles on pea cream with a wild berry reduction (around €23) or spaghetti allo scoglio with tomato (€18, they also make half portions). If you are looking for a cheaper option, take a look at the Salsamenteria di Parma (via Ponte Vetero, 11) where the first courses cost around €10 and their specialty is charcuterie.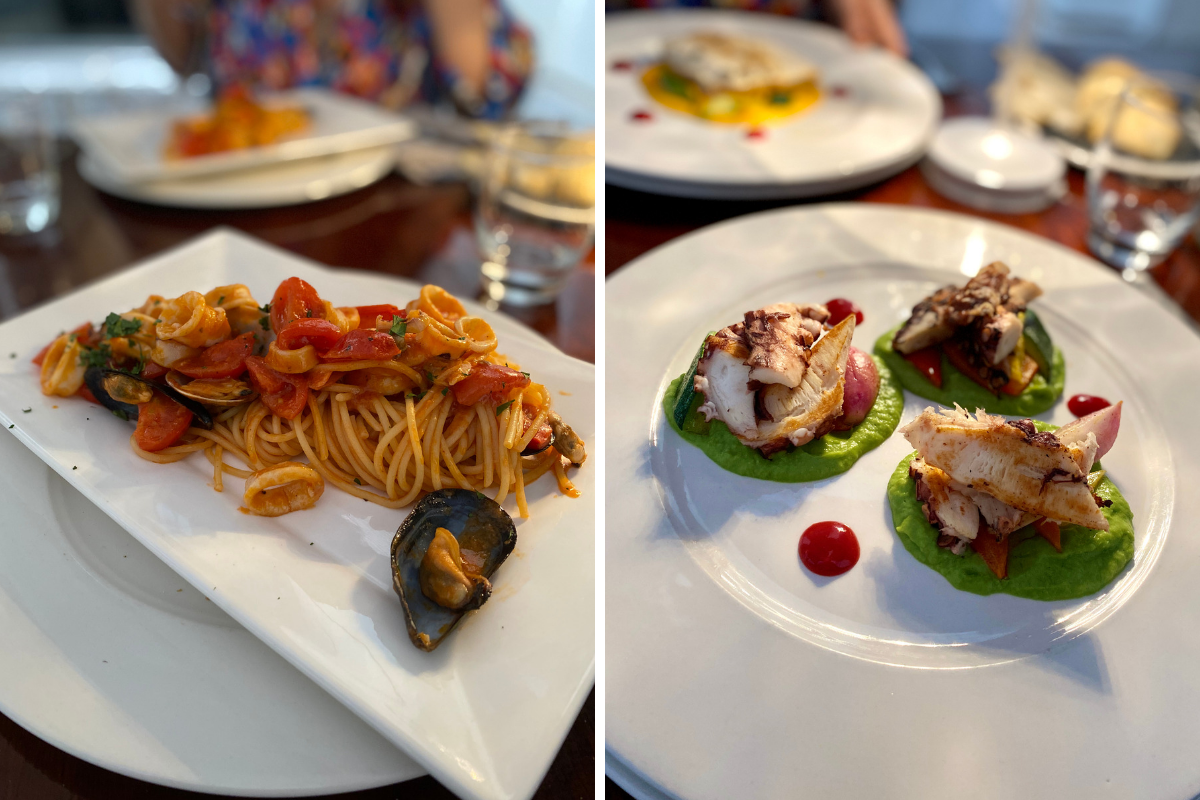 Restaurants in the Duomo and San Babila, in the centre of Milan
For a complete list of restaurants to try in this area, check out the article specifically on Duomo restaurants. To that list, I would add: Wagamama (via S. Pietro all'Orto, 11) as a more affordable option for Asian food, 12 Gatti (Galleria Vittorio Emanuele II, 11) as a pizzeria, Identità Golose (via Romagnosi, 3) and Spazio Niko Romito (Galleria Vittorio Emanuele II) as more sought after alternatives.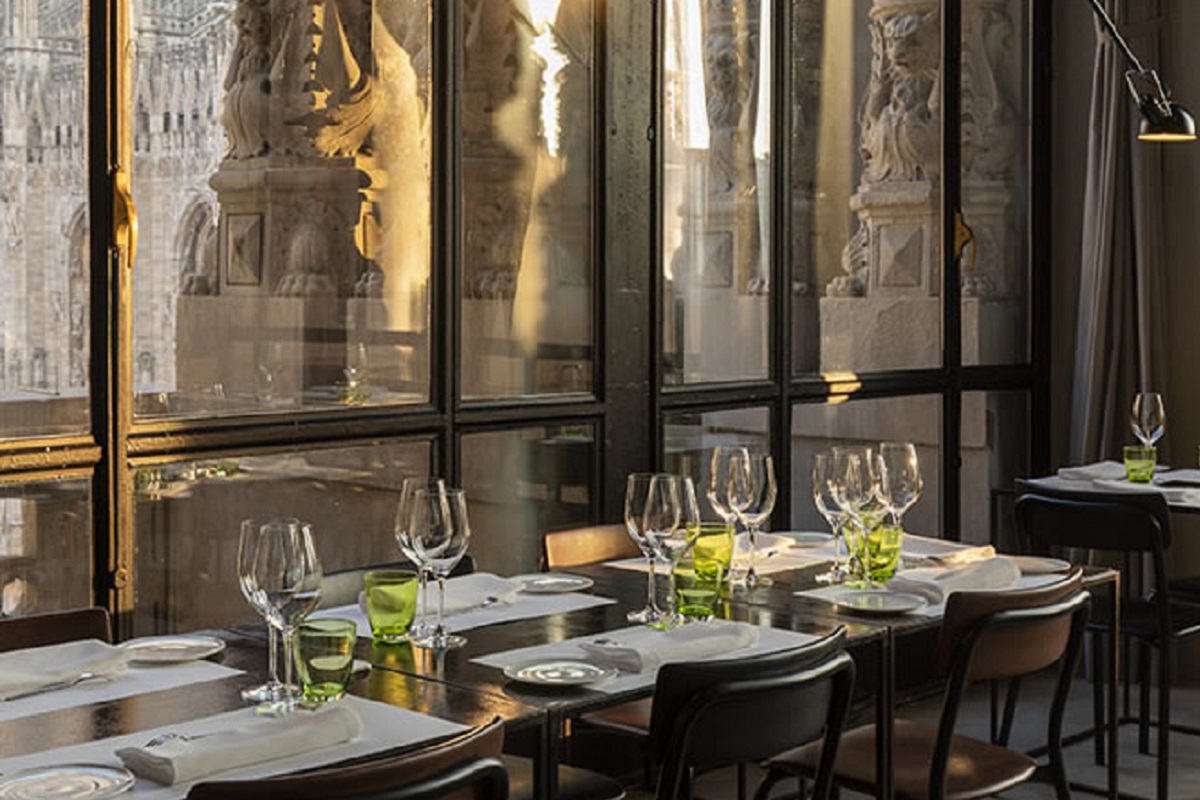 Milano Missori: good restaurants in the centre
Missori and its narrow streets hide restaurants that are beloved by city locals that are also great for those who are only in the city for a short time. If you like the refined cuisine of chef Perdomo, book a table at Exit (piazza Erculea, 2). Another great alternative for those looking for a good restaurant in the centre of Milan is Gastronomia Yamamoto (via Amedei, 5) which serves traditional Japanese homestyle cooking – so not sushi. Trust me, you'll love it.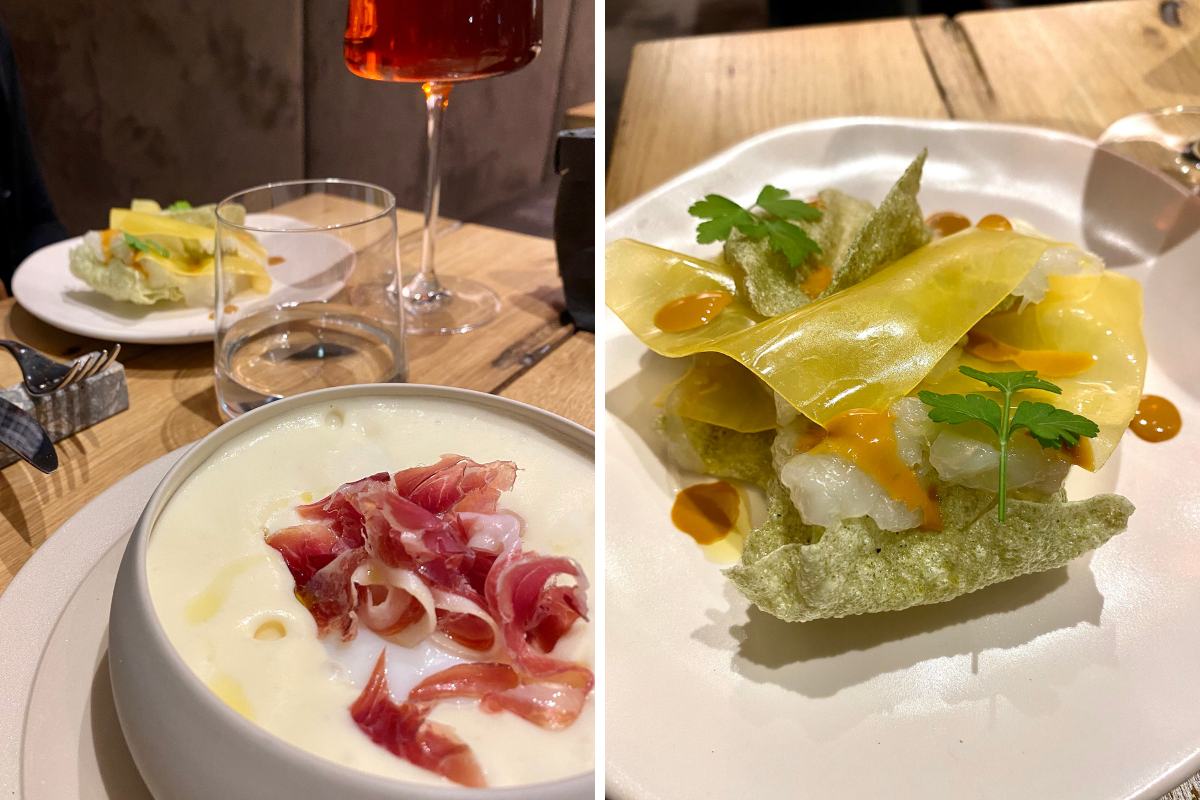 Restaurants in the Colonne area of the city centre
In the centre of Milan, towards via Torino, are the Columns of San Lorenzo, after which the Colonne area is named. In this area, I recommend that you eat at Pasta d'Autore (Corso di Porta Ticinese, 16) or at Zibo Campo Base (via Caminadella, 21), both of which are fresh pasta restaurants in Milan. If you want to try Milanese cuisine, take a trip to the Dogana del Buongusto (via Molino delle Armi, 48). Otherwise, if you're craving Roman, there is an award-winning restaurant, Felice in Testaccio (via del Torchio, 4) also in the area.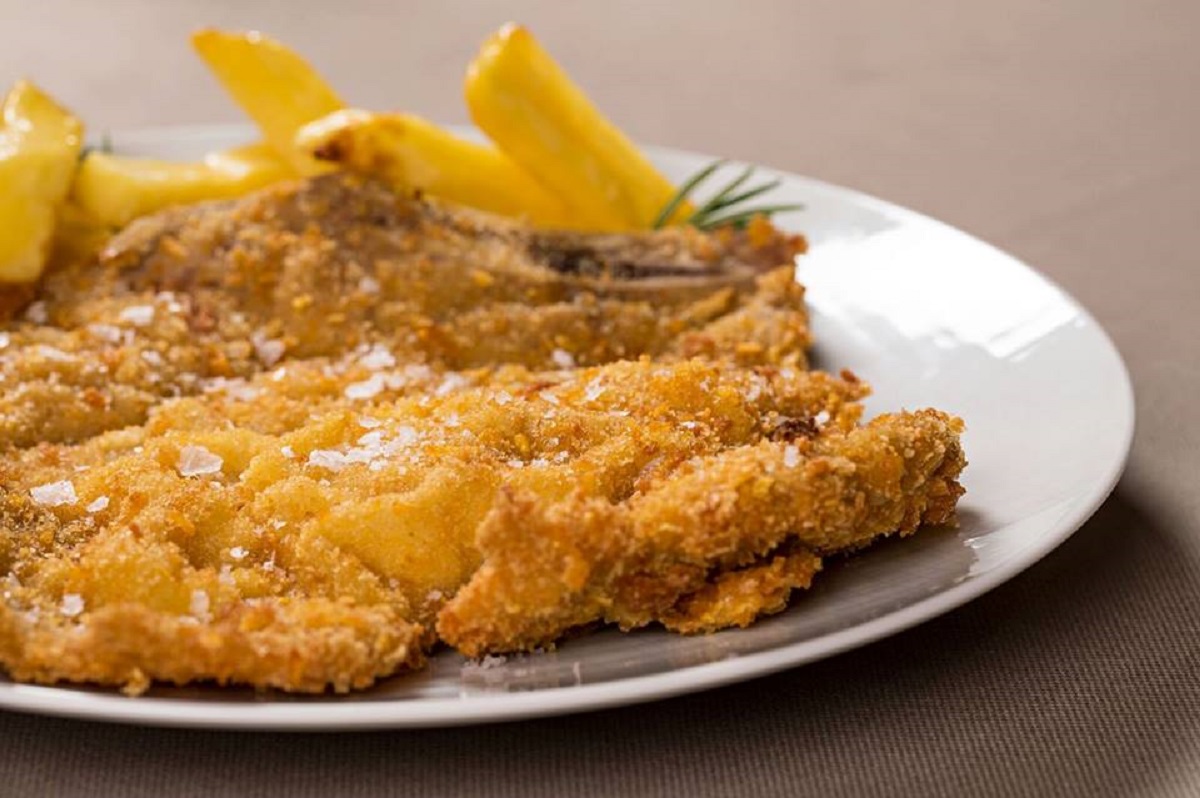 Restaurants in the Cadorna area of the city centre
Have to wait for the Malpensa Express in Cadorna? If you are not the panini type (and in that case there is Panini Durini in via Leopardi, 7) or if you have a bit more time, try the fresh pasta by MiScusi (via Leopardi, 13 – here is my review of MiScusi) or have a nice Japanese-Brazilian fusion lunch at Temakinho (via G.Boccaccio, 4).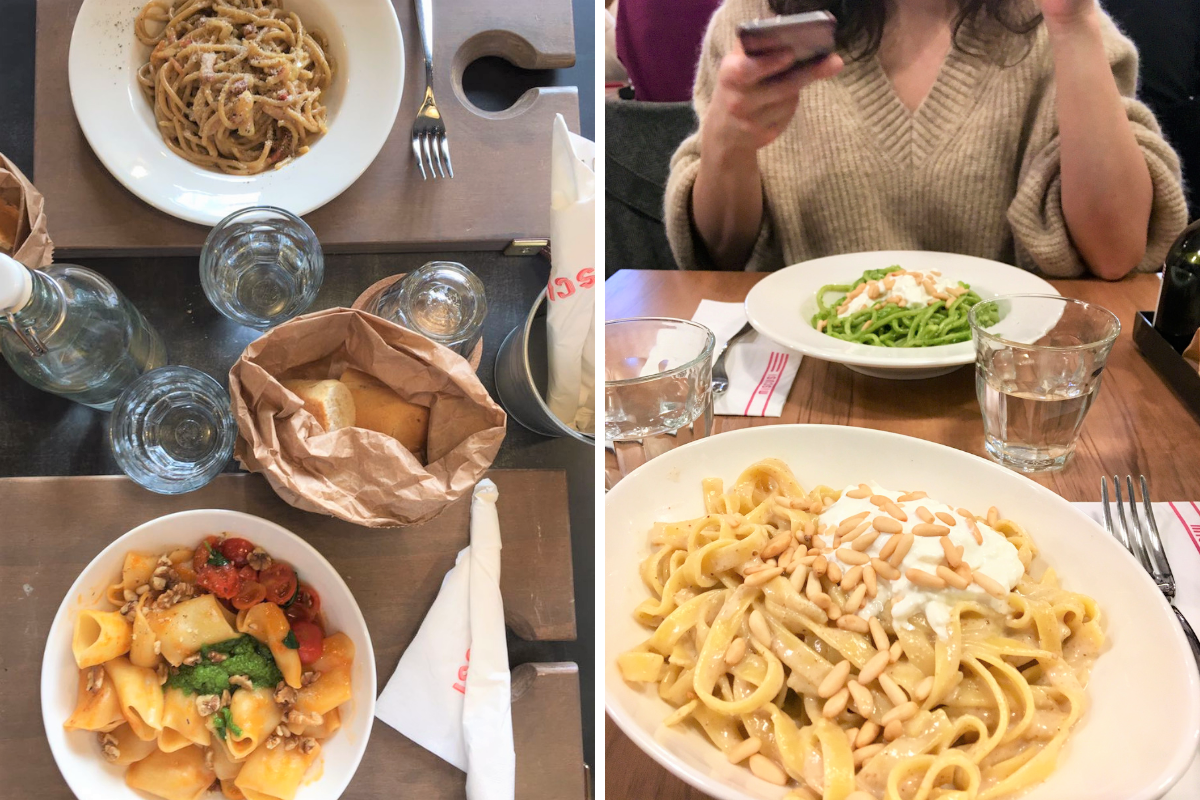 So, what do you think of these restaurants in the centre of Milan? Did I give you some useful ideas? Let us know on Facebook or Instagram @serenafoodieinsider!
Feel like reading something else? Here are my favorite restaurants in the Navigli area, best breakfast in Milan and best vegetarian and vegan places in town.