Puoi leggere l'articolo sui ristoranti vegetariani (e vegani) di Milano anche in italiano.
The Milanese foodie scene is very eclectic, so there is no shortage of vegetarian options. Here is an article on vegetarian restaurants in Milan to try, per area of the city.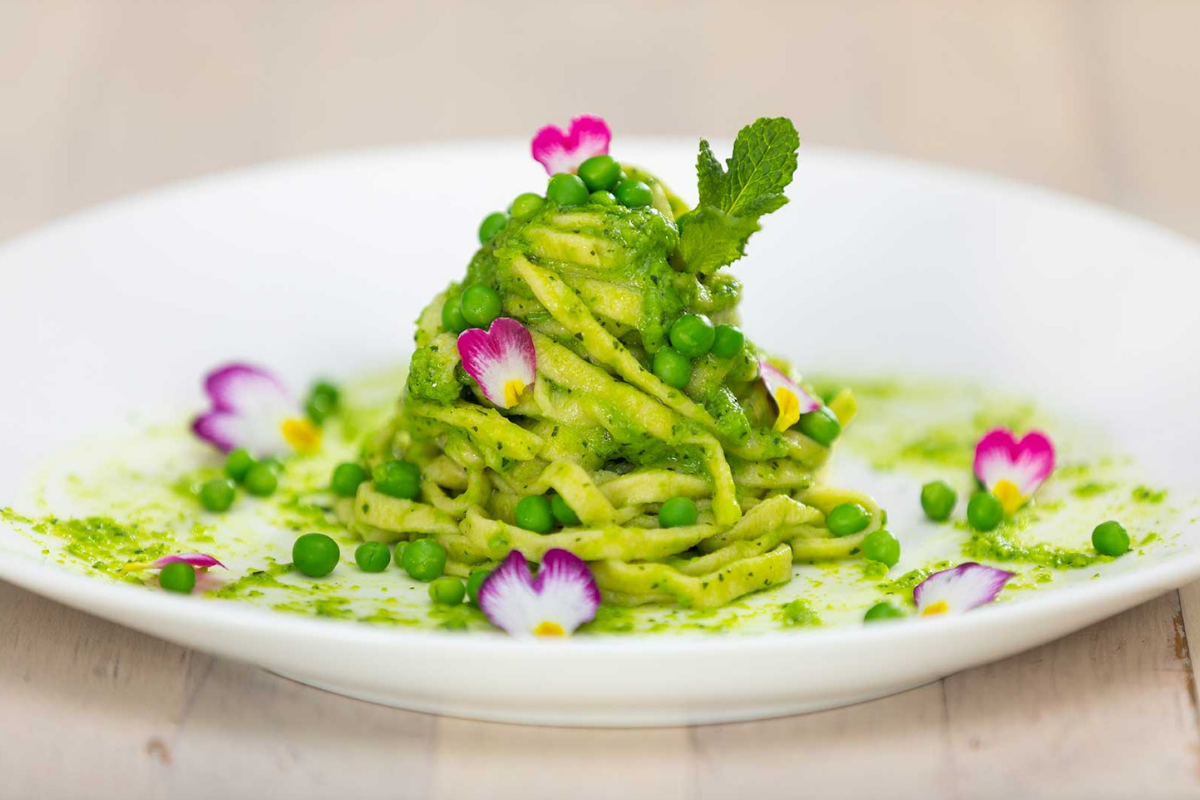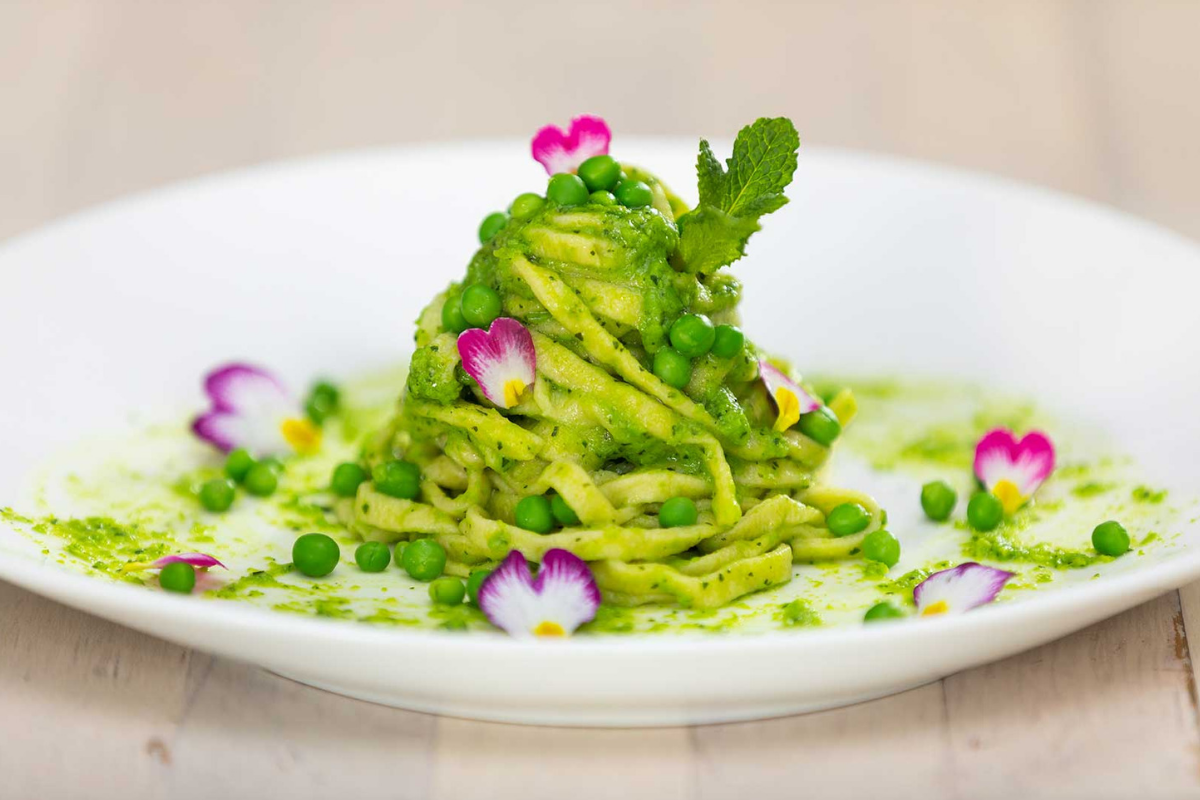 Vegetarian and vegan restaurant in Milan Navigli area:
Ghea
If you are in the Navigli area, you've got to try Ghea. First opened in 2012, Ghea is a restaurant that only serves vegan and organic food.
You'll find options like red turnip "spaghetti" with basil and avocado pesto and crushed pistachio nuts or macadamia and fennel meatballs in a spicy tabbouleh sauce.
Ghea
Via Valenza, 5 (closest metro: Porta Genova M2)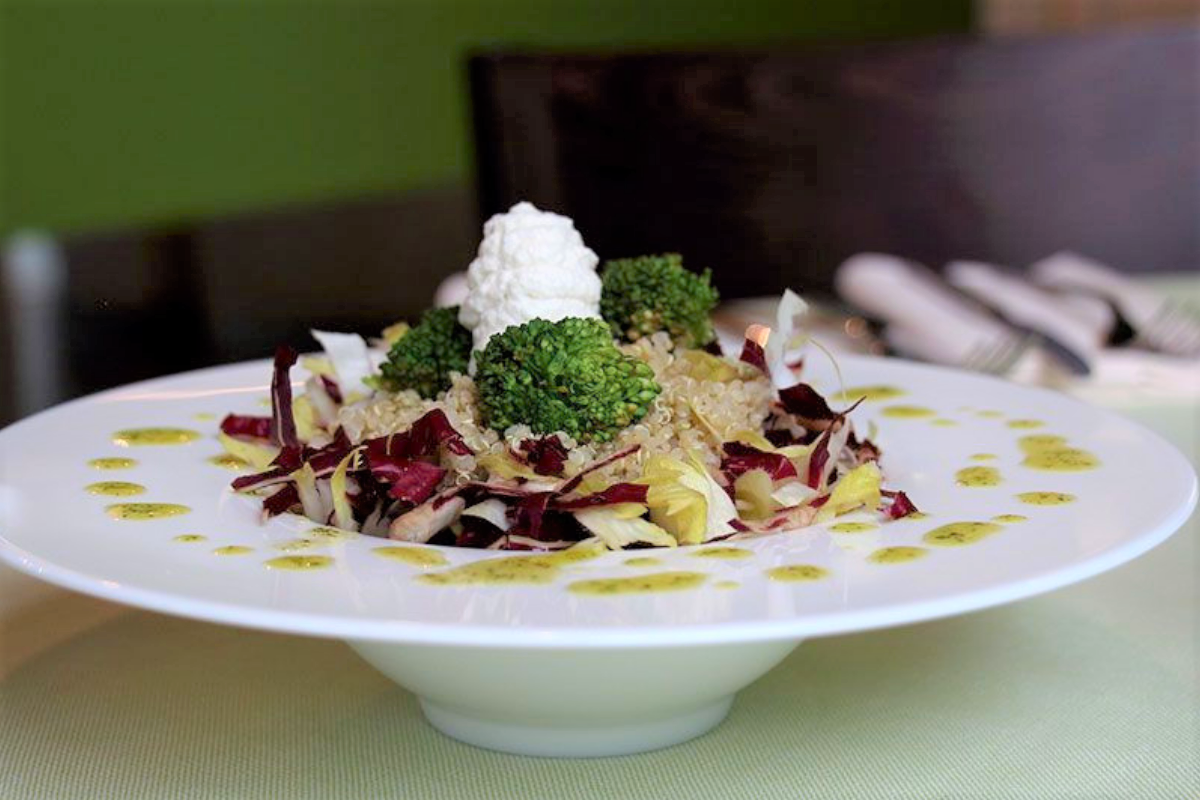 Joia
, a critically acclaimed vegetarian restaurant in Milan
Joia is truly an institution in the city, and it's easy to see why! This restaurant is the first vegetarian restaurant in Europe to have earned a Michelin star.
The head chef is Pietro Leeman, who offers proposes dishes such as: cauliflower and pumpkin paté with sprout salad, buckwheat and chestnut chapati or a corn and fontina based sphere that's crispy on the outside and melted on the inside, sweet carrot and saffron sauce, green and red cabbage pesto, and mountain turnip greens gratin. You can also buy gift certificates.
Joia 
Via Panfilo Castaldi, 18 (closest metro: Repubblica M3)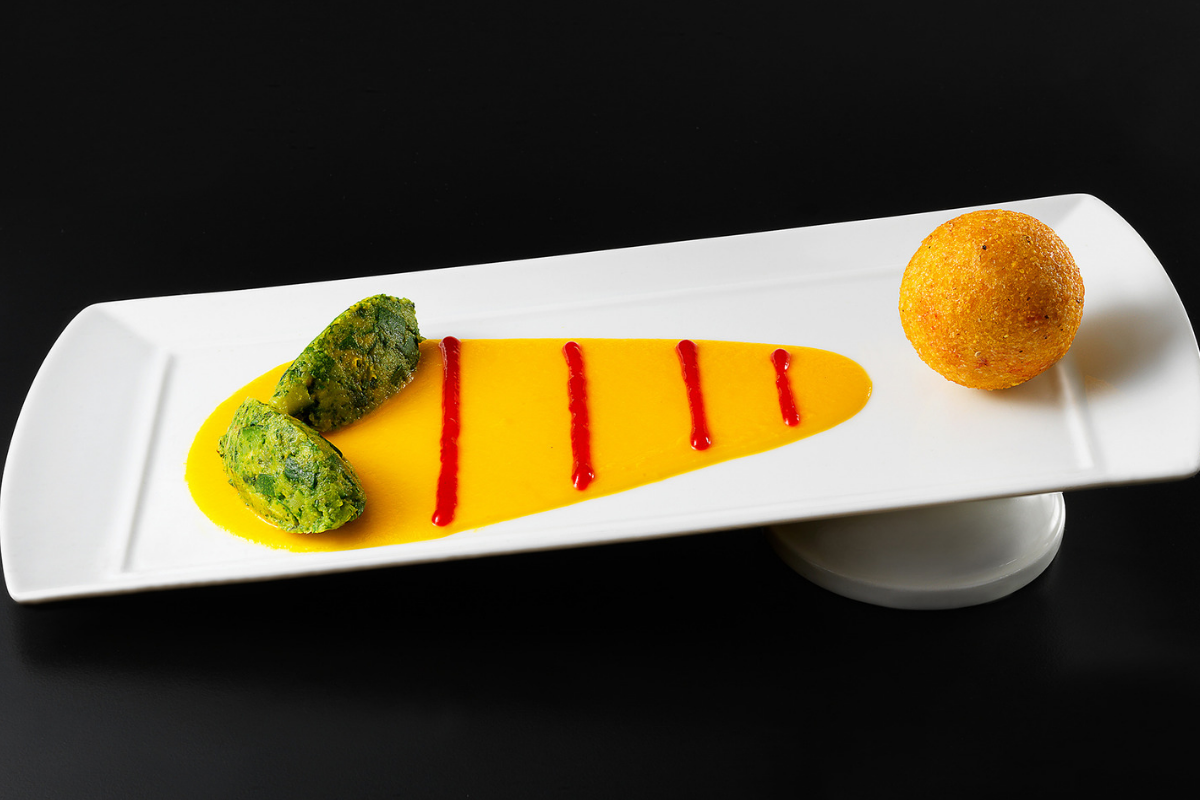 Fairouz
: Lebanese vegetarian restaurant in Buonarroti
There are plenty of vegetarian options, yes, but what about ethnic foods? The best option is Fairouz, the first Lebanese vegetarian restaurant in Italy.
Fairouz's menu includes more well-known dishes like falafel and hummus, but also mudjaddara (rice and lentils with roasted onion and mint yoghurt) and other lesser known dishes from Arab cuisine. You can also try a several different plates by ordering a tasting menu, available from €23 to €38.
Fairouz
Via Michelangelo Buonarroti, 16 (closest metro: Buonarroti M1)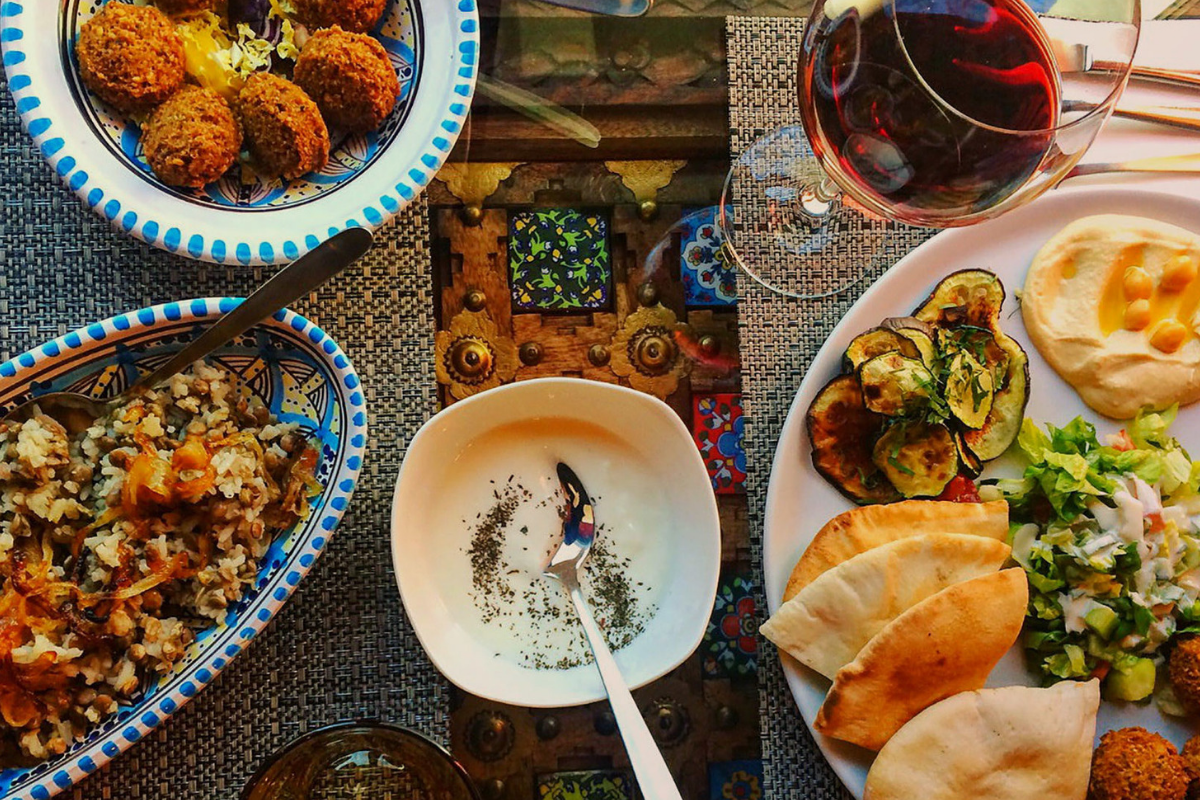 VegAmore
, a vegan restaurant in Porta Romana
Gaia already mentioned it in an article, VegAmore is a vegan café in Milan's Porta Romana area that offers veg dishes (and desserts). The menu features a diverse mix of dishes, including: vegetarian lasagna, cakes and much more. The bonus: jazz music!
Veg Amore
via Crema, 12 (closest metro: Porta Romana M3)
Radicetonda
in Porta Romana and Porta Venezia
Let's stick around the Porta Romana area and take a look at another restaurant: Radicetonda. Radicetonda (which also has a location in Porta Venezia) is a vegan bistrot that is ideal for lunch breaks. You can find a bit of everything on the menu: from "street food" like wraps and hamburgers to soups and pastas, not to mention lots of desserts! The head chef is Tadzio Pederzolli.
Radicetonda
Via Spallanzani, 16 (closest metro: Lodi tibb e Porta Romana M3)
Piazza Buozzi, 5 (closest metro: Porta Venezia M1)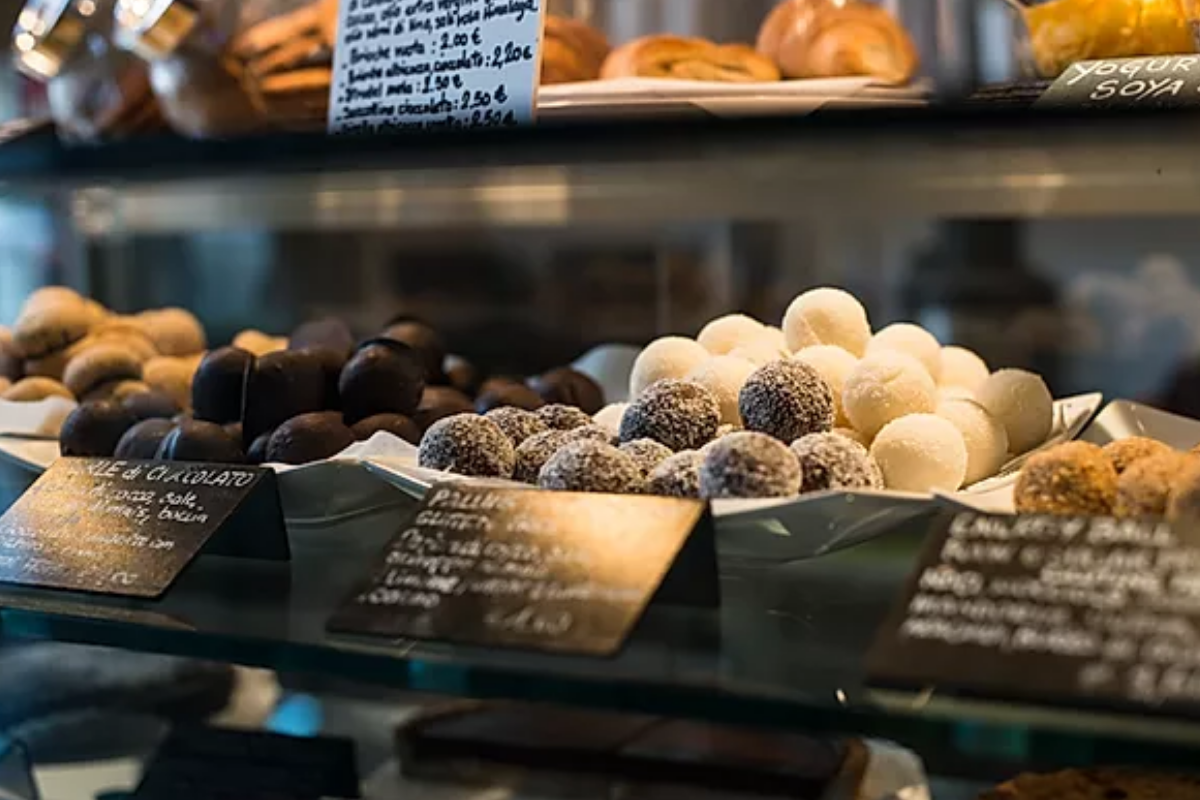 Solo Crudo
: vegetarian (with a raw vegetarian spirit) in Repubblica
Solo Crudo started in Rome then made its way to Milan – under Diamond Tower in the Repubblica area, to be precise. As the name suggests, the menu reflects an integrative raw food philosophy: raw food (raw or cooked foods at temperatures below 42°C) and gentle cooking (applying heat in a way that preserves certain properties of the food).
On the menu, you'll find dishes of all kinds: soups, raw vegetarian ravioli, gnocchi, rolls, vegetarian burgers and vegan desserts (I recommend the avocado mousse with persimmon sauce and chestnut cookies). In the photo: Thai pumpkin soup with pumpkin, coconut milk, lemongrass, chili pepper and peanuts; Jerusalem artichoke soup with hazelnuts; beetroot ravioli with hazelnuts, celery root and chestnuts; cabbage roll with hummus and thyme pesto.
Solo Crudo
Via Vincenzo Viviani, 2 (closest metro: Repubblica M3)
Vegan restaurant
Bistrò Bio
in Farini
Another restaurant worth mentioning for great vegetarian and vegan food in Milan is Bistrò Bio by chef Claudio Di Dio in via Farini.
Here are some examples the menu options: risotto cooked with Ribolla Gialla wine, pomegranate juice, mixed with celery root cream and fresh pomegranate grains; 100% vegetable "Beyond Meat *" tartare served with capers, rosemary and lemon, caper-flavored mayonnaise and saffron onions, baked Jerusalem artichoke chips, glazed fennel and dehydrated apricots and raw cabbage; pear cooked in water and saffron with cinnamon, cardamom and cloves, stuffed with peach jam, whipped soy cream and mint leaves.
BistròBio
Via Valtellina, 10 (closest metro: Isola M5)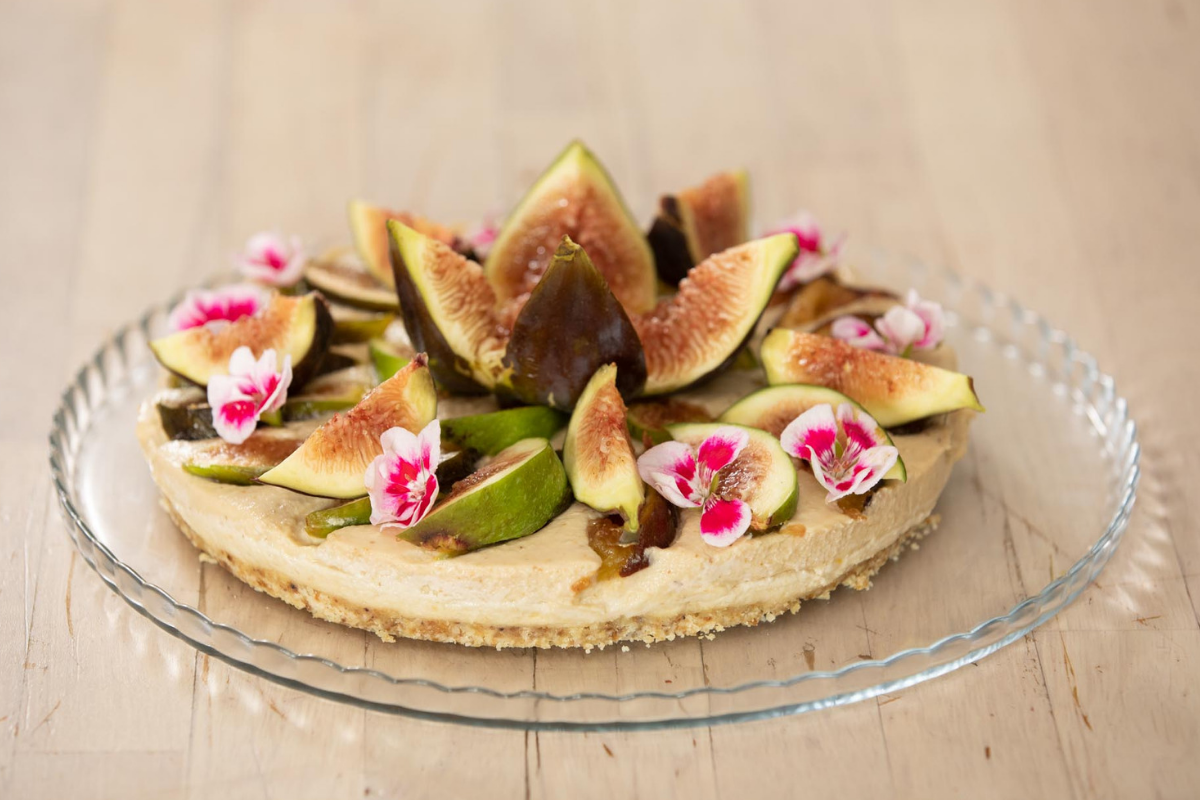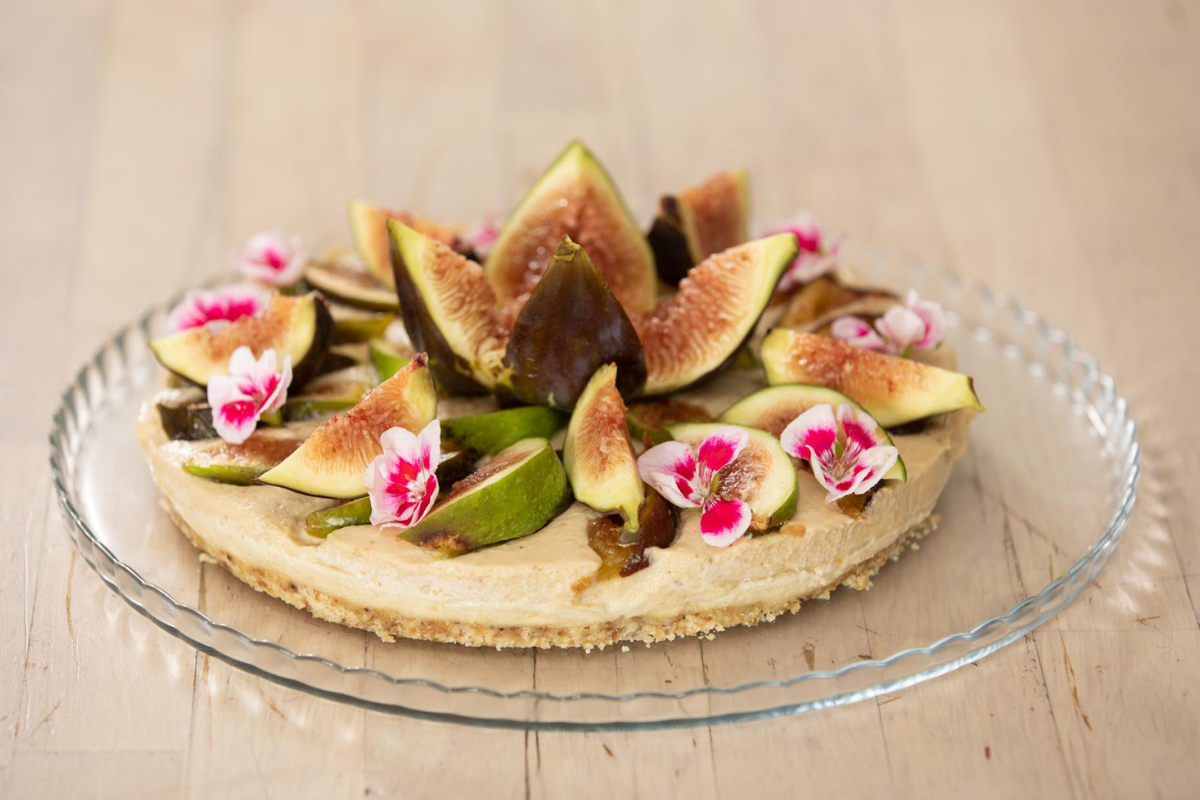 Other vegetarian and vegan restaurants in Milan
If the restaurants I've listed so far haven't convinced you, take a look also at these other vegetarian and best vegan restaurants in Milan:
Soulgreen – Piazzale Principessa Clotilde (closest metro: Porta Garibaldi M2)
Govinda (Hare Krishna Association) – Via Valpetrosa, 5 (closest metro: Missori M3)
Alhambra – Via S. Gregorio, 17 (closest metro: Lima M1)
Flower Burger – Via Tortona 12 (closest metro: Porta Genova M2) and Viale Vittorio Veneto 10 (closest metro: Porta Venezia M2)
Capra e Cavoli – Via Pastrengo, 18 (closest metro: Isola M5) NB: Capra e Cavoli also serves fish, but it has plenty of vegetarian and vegan options, even for brunch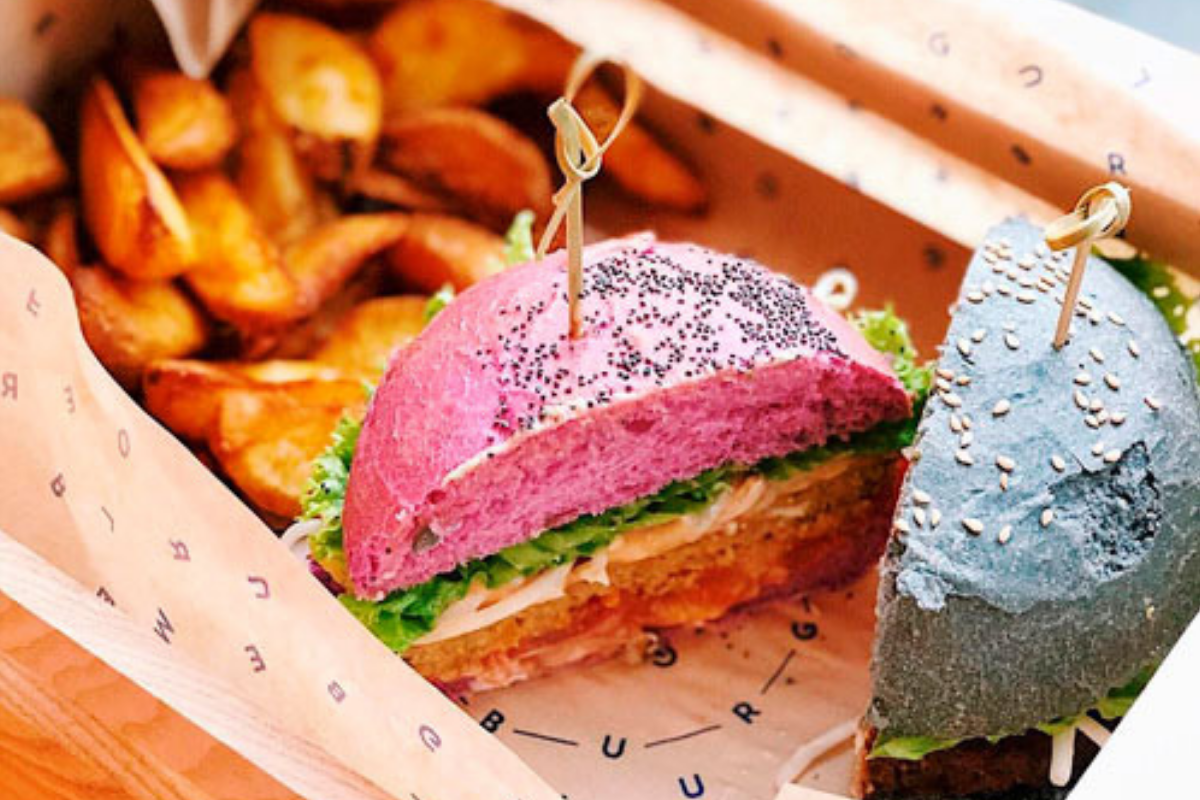 So, what do you think of these 11 vegetarian and vegan restaurants to try in Milan? Have you been to any of them? Let me know on Facebook or Instagram!
SPECIAL THANKS TO CLAUDIA BARBARISI, WHO TRIED AND SUGGESTED THESE RESTAURANTS TO ME!
COVER PHOTO: © JOIA
Feel like reading something else? Here are my favorite restaurants in the Navigli area, two milanese restaurants in the Bocconi area, the best cocktail bars in Milan.