Potete leggere l'articolo sui Locali dove bere bene a Milano anche in italiano.
Drinking in Milan is very easy. Drinking well in Milan is easy. Drinking very well in Milan is not that easy. Lucky you, I got you covered and found 8 cocktail bars you must visit in Milan.
Grade A cocktail bars are equally distributed in Milan and you can find one in any block but I'd say the luckiest are the one living in the "tram 9" line. Clockwise I'd like talking about: Otto, Eppol, Casa Mia, Nottingham Forest, Prog, Lacerba, Fonderie Milanesi, Rufus.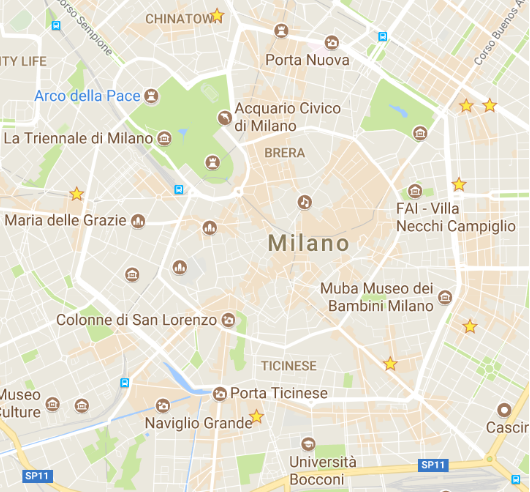 Otto: the Chinatown Paolo Sarpi chic bar
Otto is perfect from morning till night: breakfast, co-working, co-studying, snack, aperitivo and drinks. The place is full of plants and green, the interior design is lovely. You can't order at the table, you need to ask the bartender. All cocktails have woman names such as Juanita and Rebecca (obviously you can also have normal cocktails such a Moscow Mule or a Gin Tonic). Extra tip: it's one of the most instagram-worthy places in Milan!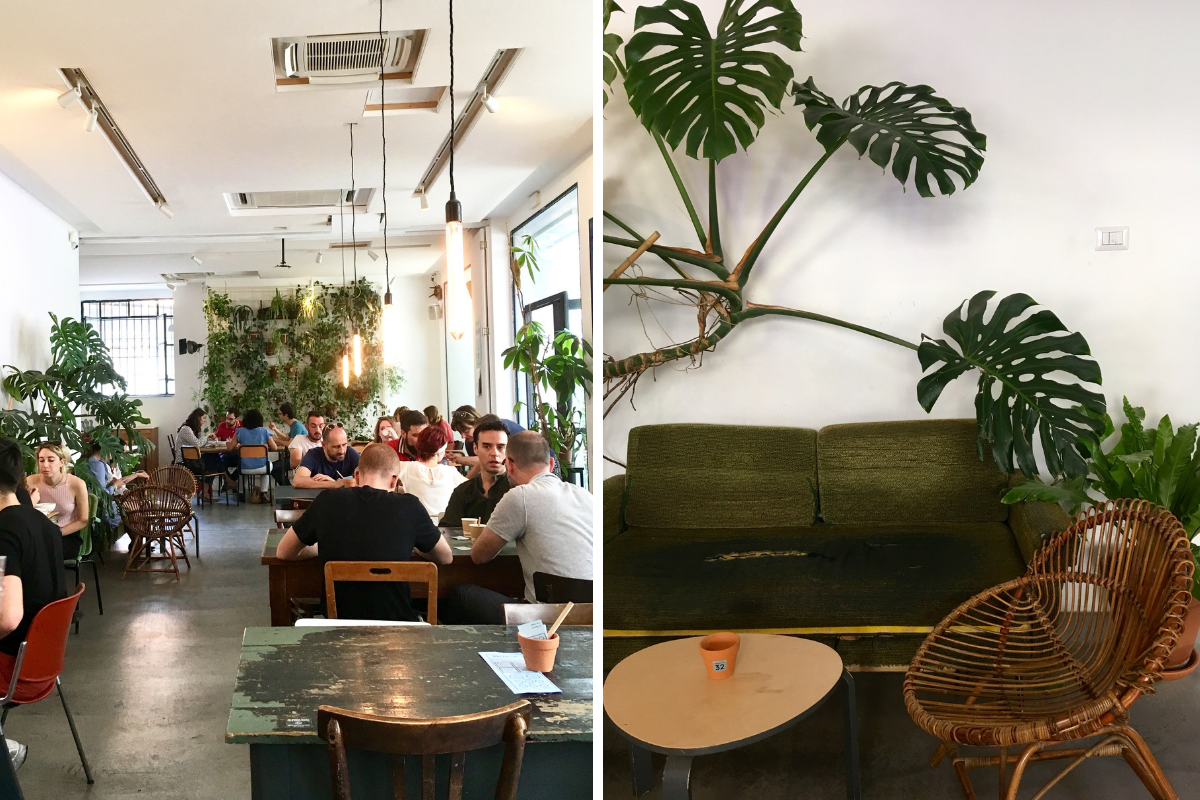 oTTo
Via Paolo Sarpi, 8
Casa Mia: your living room (with an amazing bartender)
Casa Mia is a lovely tiny place located in Porta Venezia. It is both a cocktail bar and a bistrot; I haven't had any dinner here but I tried the cocktails and they were just amazing. What I did is what I do whenever I'm in a good cocktail bar: ask the bartender to invent something. It was just perfect for me. Price: 10€, average for Milan (I would paid even more, honestly). Extra tip: it really looks like a living room (Casa Mia means My Home) and the sofas are extra confort!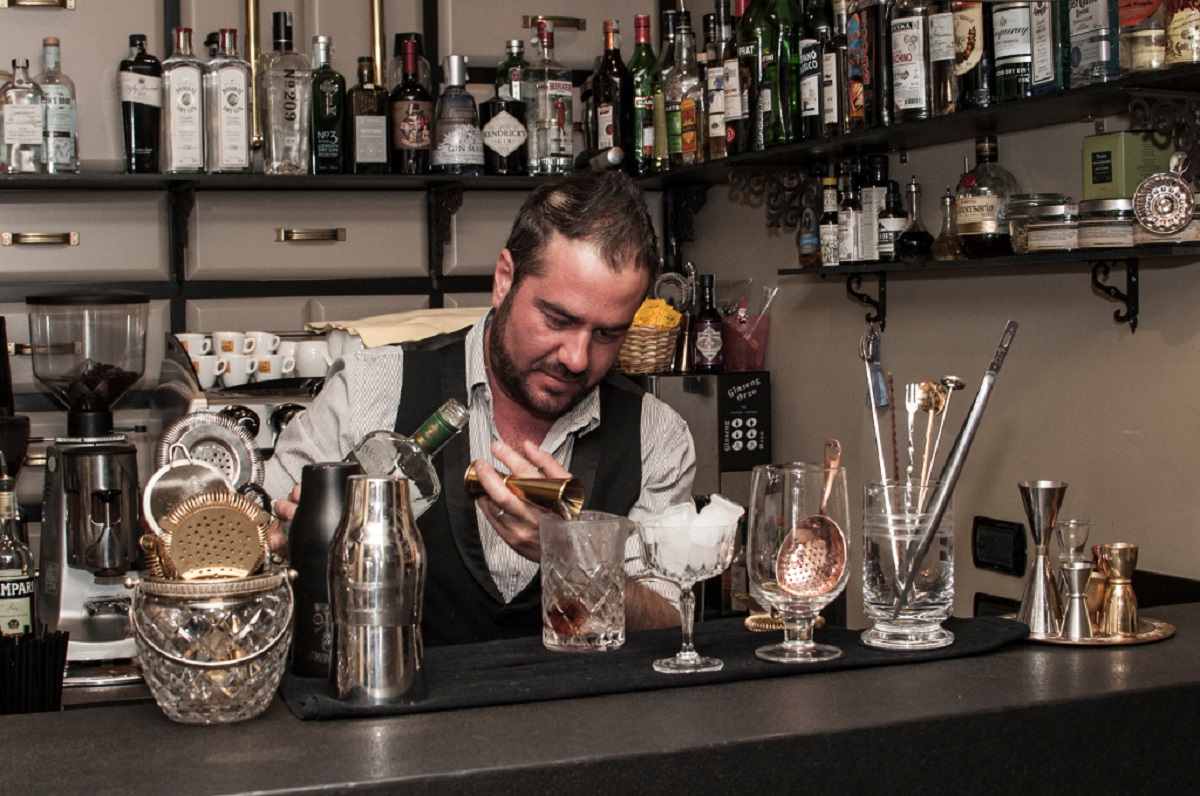 Casa Mia Cocktail Bar
Viale Regina Giovanna, 22
Eppol: the english posh club atmosphere
Wood and marble english tables, italian furniture, Versailles-like lamps, amazing cocktails: this is Eppol. The cocktail list is available here, my suggestion: Les fleurs médecinale. Eppol is located in Porta Venezia and it is known to be a gay friendly bar. Cocktails are priced 9-10€, average for a good cocktail in Milan. Extra tip: Eppol is the perfect spot for a drink with your girlfriends after spending all afternoon shopping in Corso Buenos Aires!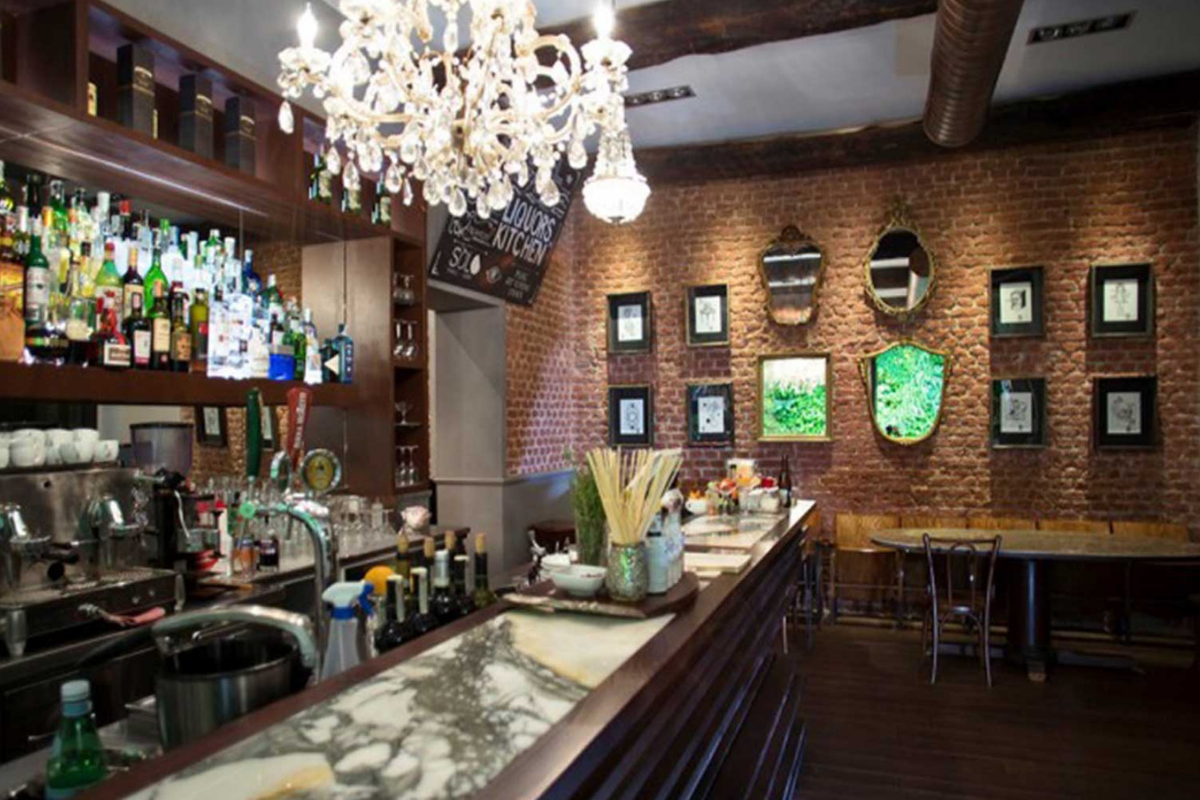 Eppol Milano
Via Marcello Malpighi, 7
Nottingham Forest: worth the wait
Nottingham Forest is well known as one of the best cocktail bar in the world. This is the reason why you will find a very long queue outside of the bar everyday, anytime. I managed to enter Nottingham Forest once, it was mid August and we only waited for 45 minutes. It was worth the wait. The cocktail menu's got images, every drink is a piece of art. Me and my friends tried two drinks each, for example the one served into a seashell, the one into a bathtub, the one in a IV bag (I can't recall the names, oops). Having a cocktail at Nottingham Forest in Milan is an incredible experience. Extra tip: you can have an amazing icecream at Gelateria Concordia (2 minutes away) while waiting!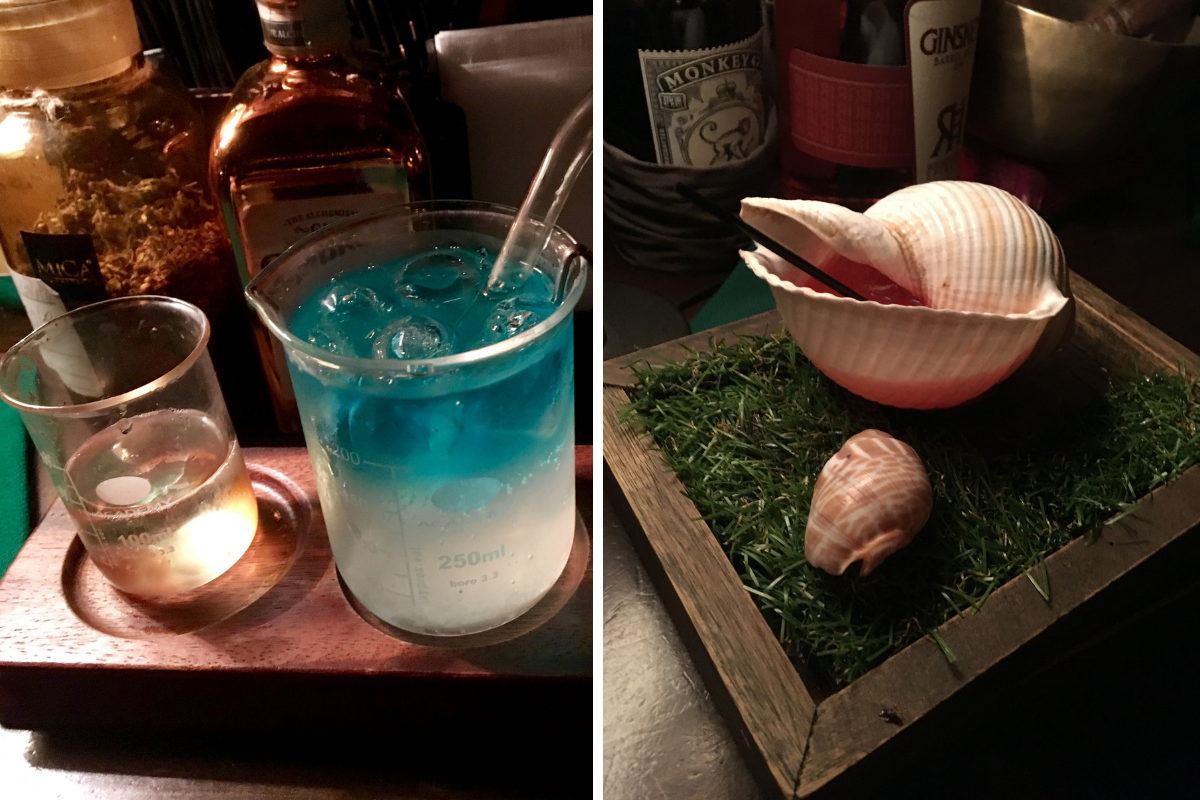 Nottingham Forest
Viale Piave, 1
Rufus: a jewel in Corso Vercelli
I used to work very close to Rufus so me and my colleagues often treated ourselves with one of Rufus cocktails. The place is small yet adorable, waiters are very kind, the interior design might confuse you: Versailles-style giant lamp, skulls, flowers. A mix I love (if you love this kind of style, you should def try Eppol too). What about cocktails? Love them. Rufus could be your perfect spot after a shopping day in Corso Vercelli with your friends, you can have a light aperitivo (chips, olives, pop corns) but also dinner and lunch. You should definitely give it a try!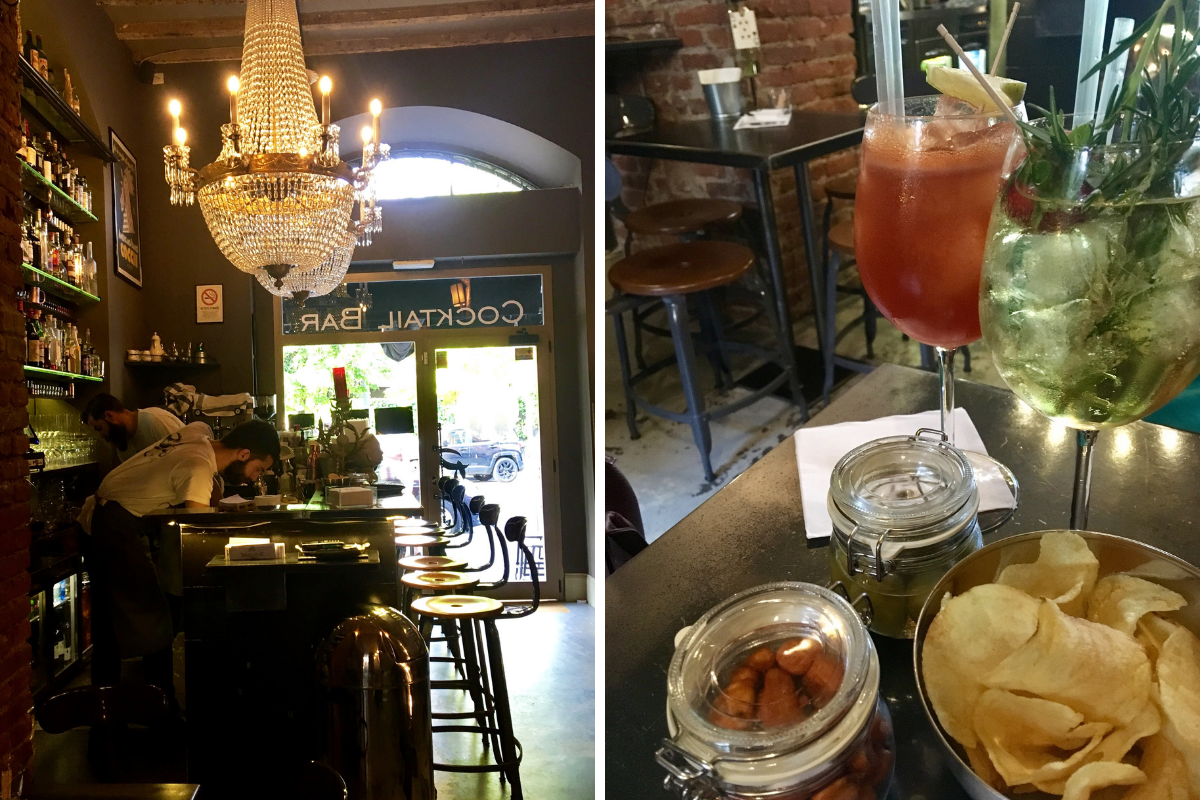 Rufus Cocktail Bar
Via Alberto da Giussano, 2
Prog: Valar Morghulis, Valar Dohaeris
I couldn't decide myself: talk about Prog or not talk about Prog. Why? Prog is one of those places you'd like to keep secret. The cocktail bar is small so I suggest you should call and book. The "crown jewel" in the interior design is for sure the tree growing out of the barman table. But the real deal is the cocktail list: pure magic. You'll find here every gin, vodka and whisky you can dream of. Also, cocktails are themed: TV series, movies, songs… Extra tip: order a Valar Morghulis or a Valar Dohaeris. Something special will happen, but I can't tell you what. Go to Prog and find it out by yourself, dear Game of Thrones fans!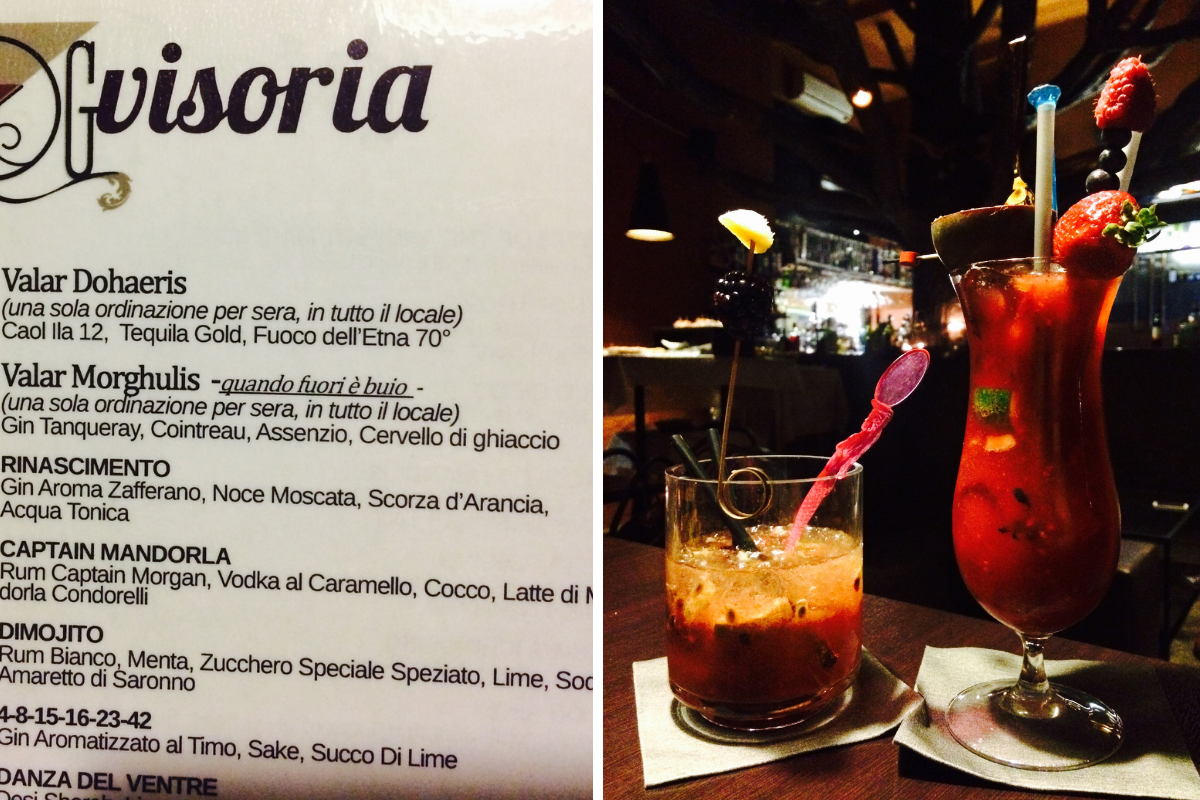 Prog
Via Andrea Maffei, 12
Lacerba: Crocetta place to be for the perfect cocktail
Ask a milanese where he'd have a cocktail in Milano and he'll tell you straight Lacerba. And he'd be right, Lacerba is a very good cocktail bar and a not-so-posh one. Please find the cocktails menu here. Every cocktail is priced 8-9 euro, less than average, probably because of the less posh location. Extra tip: Lacerba is also a good restaurant!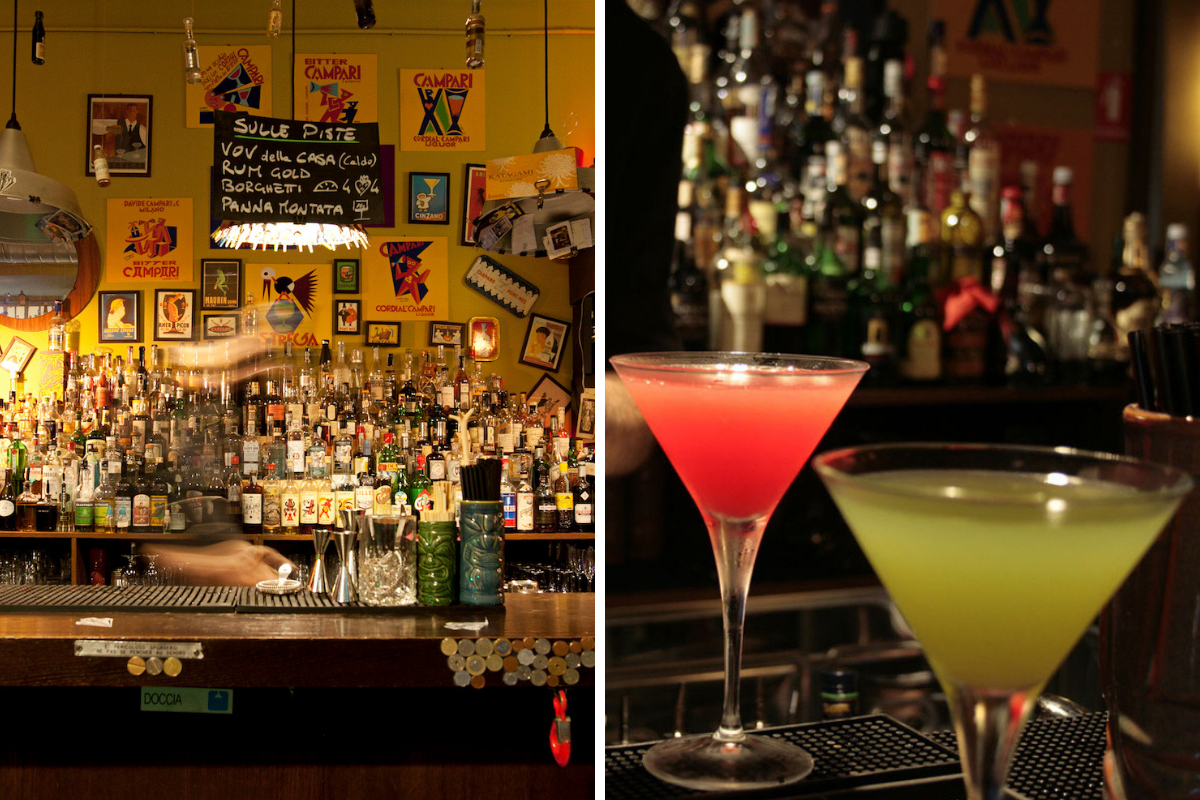 Lacerba
Via Orti, 4
Fonderie Milanesi: industrial design + garden
Fonderie Milanesi is one of the few places in Milan where you can have at the same time a big buffet for aperitivo, good cocktails and a big dehors. The interior design style is industrial and chic. You can call and book, I suggest you to got to Fonderie Milanesi when you want to book a place for a group at summer nights. Fonderie shares the entrance in via Giovenale 7 with two more bars: Officine Milanesi and Al Cortile. Extra tip: one of the barmans looks like the singer Fedez ahahaha.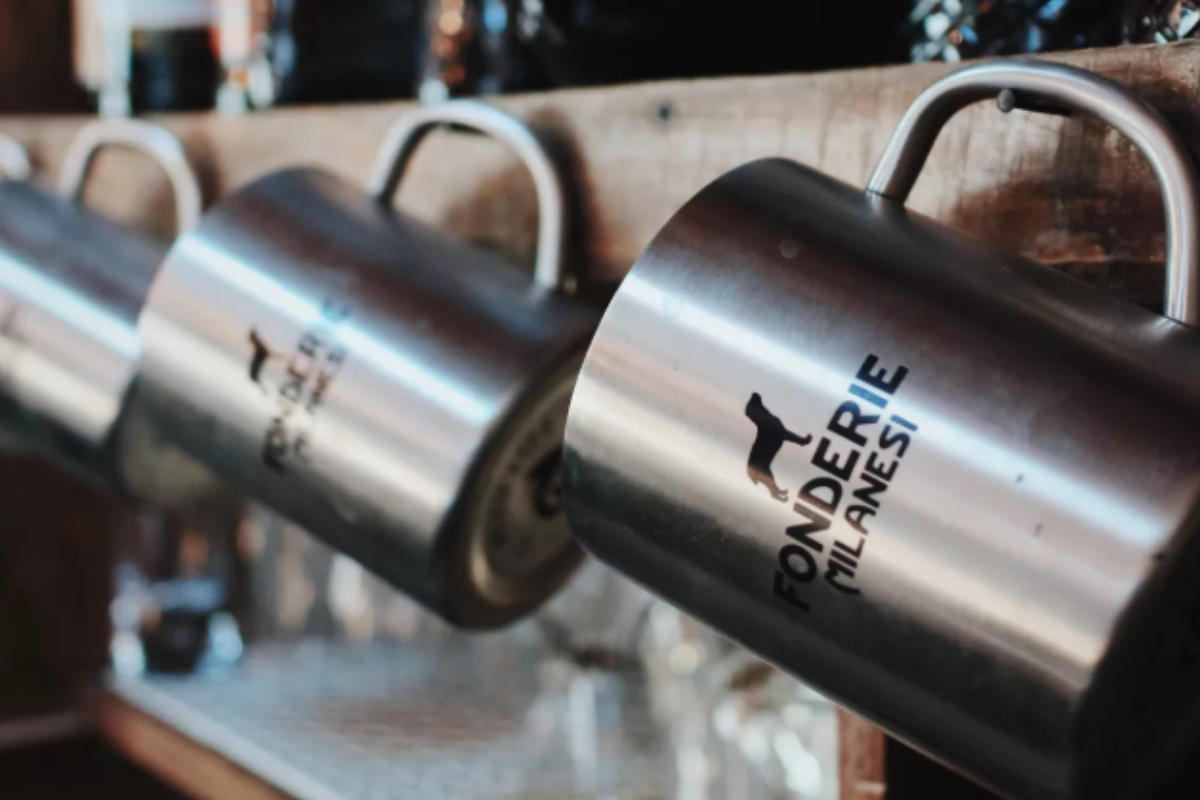 Fonderie Milanesi
Via Giovenale, 7
Do you know other cocktail bars in Milan? Let me know on Instagram!
Want to read something else? Here's where to eat around Isola Milano, the best vegetarian and vegan restaurants in Milan and the best pasta in Milan!