Puoi leggere questo articolo sui ristoranti di Porta Romana anche in italiano.
I've been living in the Bocconi area for a few years and I often find myself eating out close to home, so … why not write an article about my favorite restaurants in Porta Romana? The area, which has always been super active and lively thanks to the universities Bocconi and IED, has been flourishing in recent years with as many new restaurants opening as there are historical.
I decided to select some restaurants in Porta Romana, Milan that are suitable for all tastes: from hamburgers to sushi, tartare to Chinese steamed dumplings, taverns to trendy restaurants. Are you ready?
The area  that is most densely covered with restaurants in Porta Romana is without a doubt the food district of via Muratori (and neighboring streets). Here you'll find adorable niches for everything from breakfast to after-dinner drinks. Spoiler alert: some them have made it into my list of restaurants in the Porta Romana area of Milan!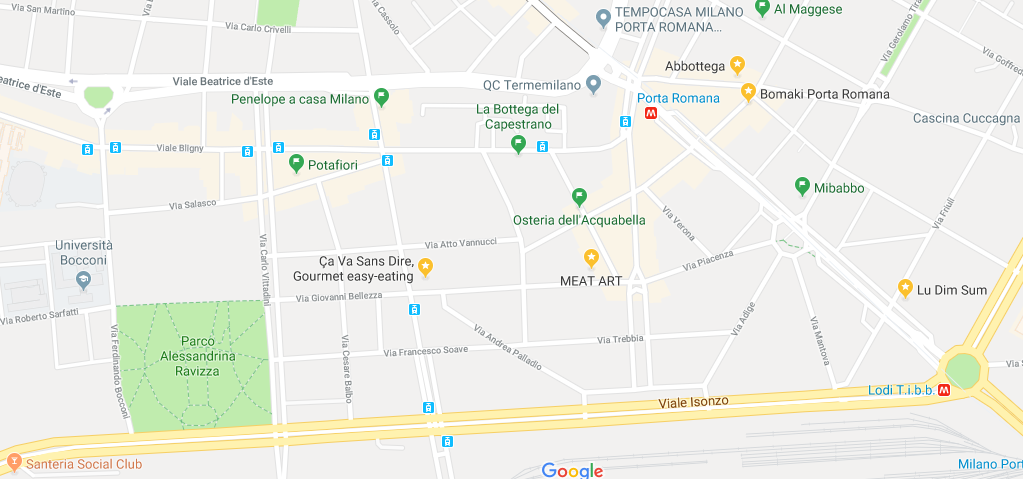 Abbottega
: A Roman restaurant in Porta Romana
Abbottega is the brother of well-known restaurants Giulio Pane Ojo and Casa Tua Osteria. Like the others, it serves Lazio, Tuscan and Umbrian cuisine with a pleasant, warm and convivial atmosphere. My advice? Order a plate of spaghetti carbonara or tonnarelli with cacio e pepe! The first course dishes range from €8 to €12, and the second courses between € 14 and € 15.
Abbottega
via Ludovico Muratori, 11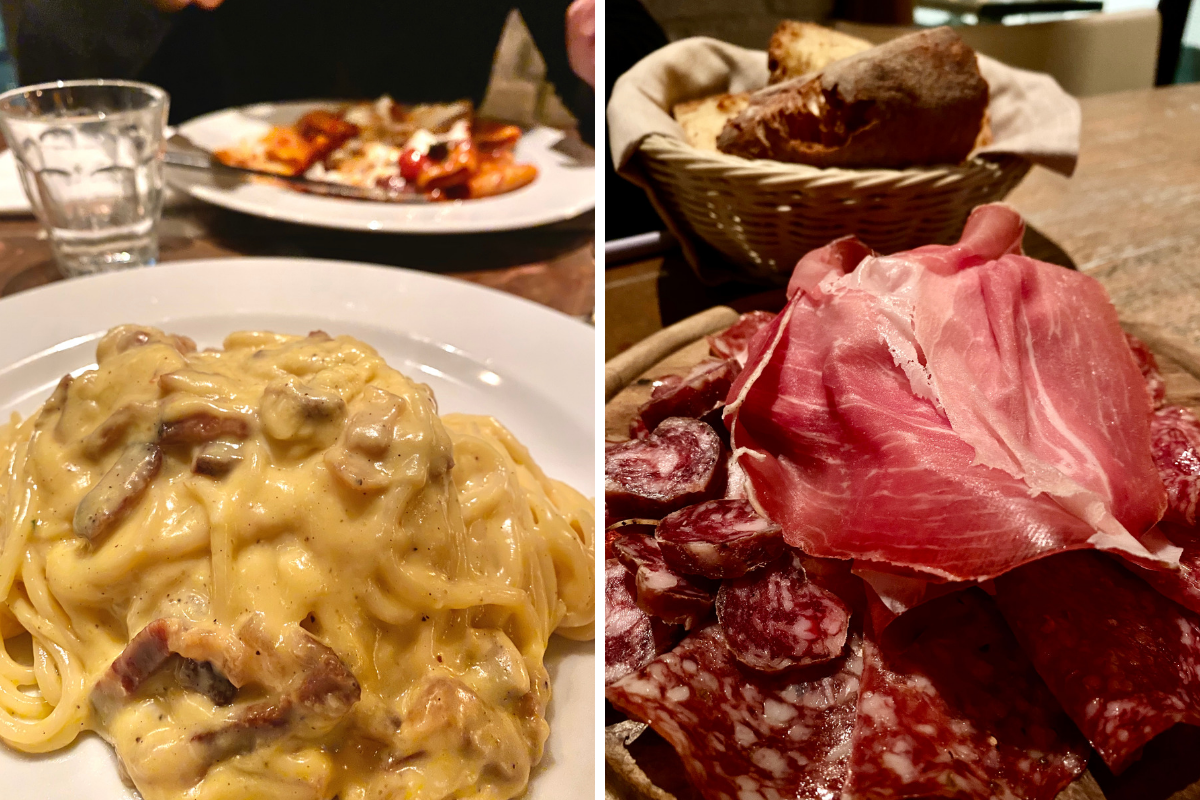 Bomaki
: Japanese-Brasilian sushi fusion
The Bomaki in Porta Romana is just the latest of the Bomaki restaurants to open up in the city. The restaurant merges Japanese cuisine and Brazilian flair, and because of its popularity, has opened several fronts in Milan (and also in other cities, such as Turin). Here I always order uramaki sea bass ceviche, temaki salmon cube with mango, bo-tartare and … one of their fabulous mango sakerinhas!
Bomaki
Via Bernardino Corio, 8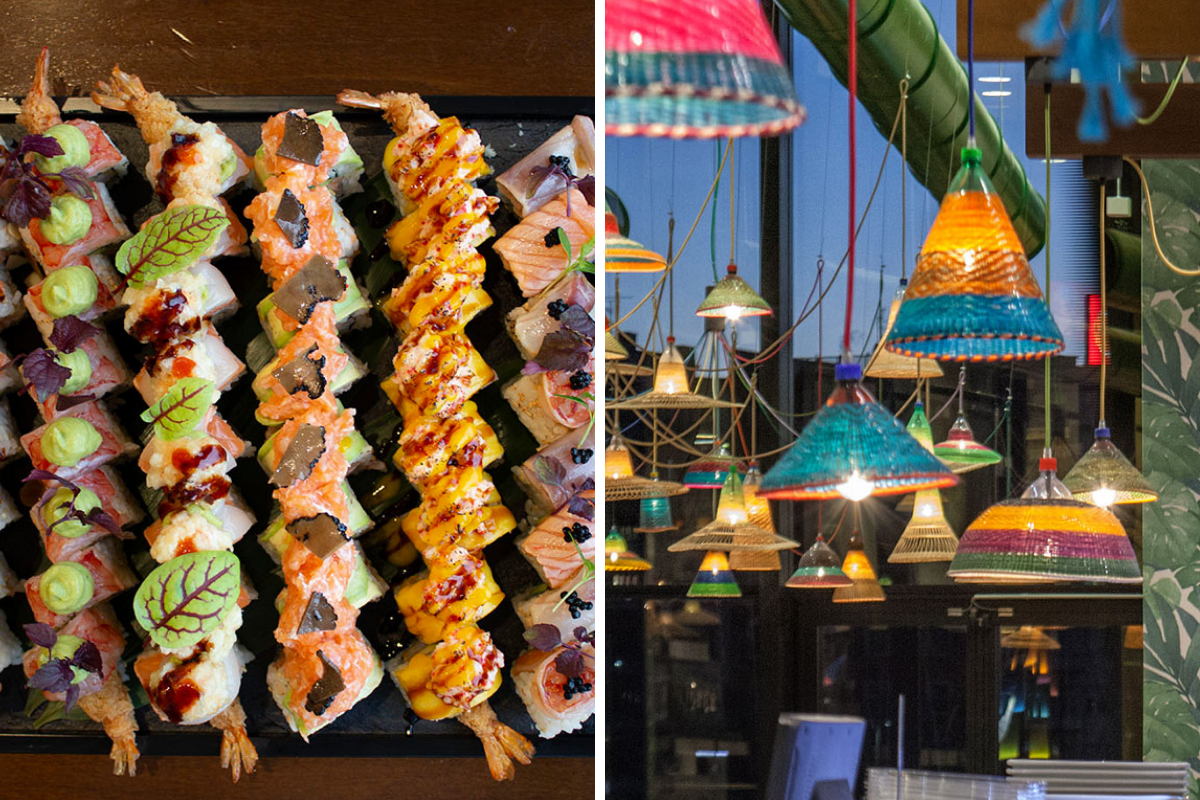 Lu Dim Sum
: Chinese dumplings between Porta Romana and Lodi
We move to Lodi to try the phenomenal dim sum (i.e. Chinese steamed dumplings) of Lu Dim Sum. I tried this restaurant thanks to TheFork and I was pleasantly impressed. Forget AYCE (all you can eat) and cheap Chinese restaurants: Lu Dim Sum is an experience of Chinese haute cuisine, with its well-kept interior, kind service, dumplings that are out of this world and open kitchen. It's super elegant interior, makes it a great place for a romantic dinner in the south of Milan. Not sure what to order? Ask the wait staff what they suggest, since they're always very kind and well-prepared!
Lu Dim Sum
Corso Lodi 35, Milano
Meat Art
: where meat runs the show
For this next restaurant, we have to go a little further into the Bocconi area – get ready to taste tartare, hamburgers and select cuts of meat. Meat Art is simply furnished, and its specialty is obviously meat (although there are also plenty of fish dishes, like the lobster roll). Here the dish to try is definitely the tartare, the forte of the restaurant. My favorite? The French tartare with habanero oil, caper powder, baguette chips, poached egg, mustard seeds and cipriani sauce (€14).
Meat Art
via Giulio Romano, 27
Ça va sans dire
: the easy-eating gourmet restaurant
Let's move on to our next restaurant, the last in my selection of restaurants in porta Romana. Located in via Giulio Romano close to the intersection with via Ripamonti, this easy-eating gourmet restaurant serves traditional Italian dishes revisited in a gourmet style with a touch of Asia and France. My advice here is to try a little bit of everything, asking for suggestions from the friendly owners and wait staff. For further information, read my article dedicated to Ça va sans dire that I wrote some time ago with all the details of prices, dishes, furnishings.
Ça va sans dire  
via Giulio Romano, 1
8 more restaurants to try in Porta Romana in Milan
Among the other restaurants to try in Porta Romana, I suggest the Tuscan restaurant Mibabbo (in via Lazzaro Papi on the corner of Corso Lodi), the Abruzzese restaurant Bottega del Capestrano (in viale Sabotino, 14), the famous typical Milanese Osteria dell'Acquabella (via San Rocco, 11) with its traditional Milanese dishes, the restaurant Al Maggese (in via Serviliano Lattuada, 17), the mesmerizing Potafiori (in via Salasco, 17) to have dinner surrounded by bouquets of flowers and the super chic new opening of the Bocconi district: Penelope a Casa (via Giuseppe Ripamonti, 3). You can find them in green on the initial map.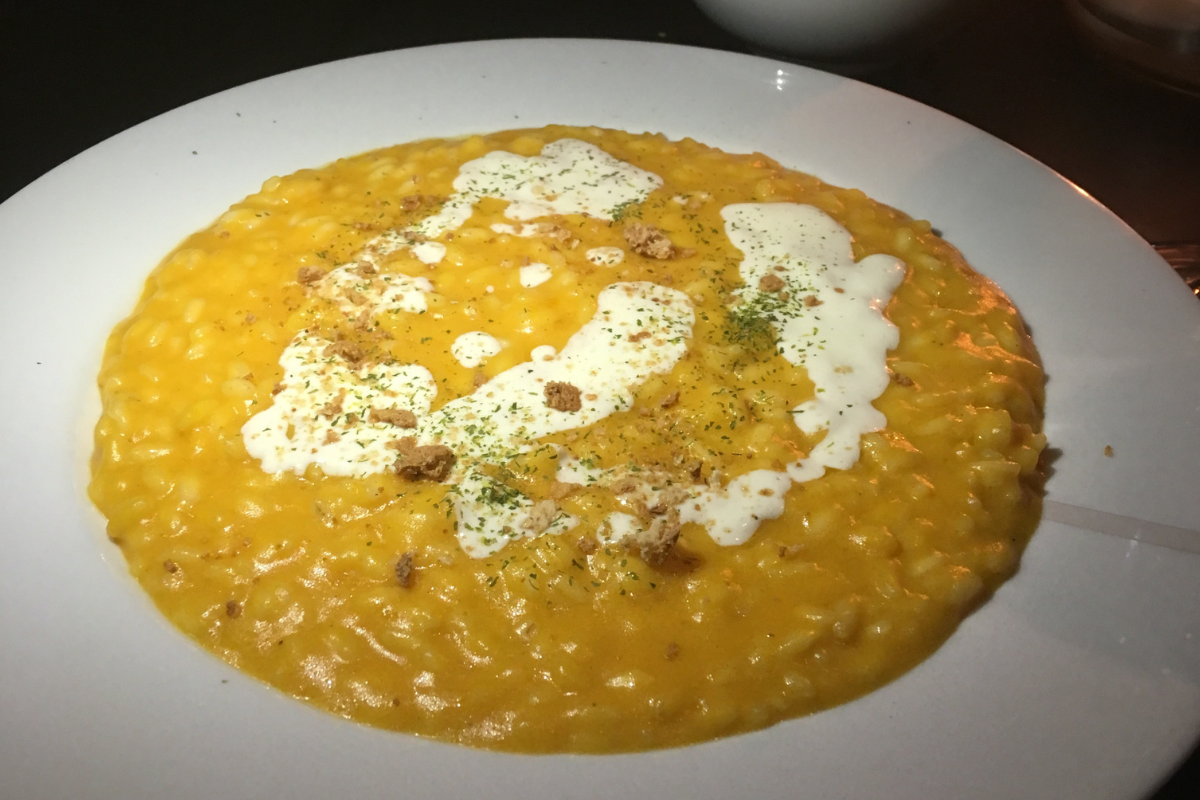 For an easier evening, I recommend Oishi (viale Bligny, 29) one of the best all-you-can-eat restaurants in Milan, and the seafood sandwiches of Visca (viale Bligny, 60).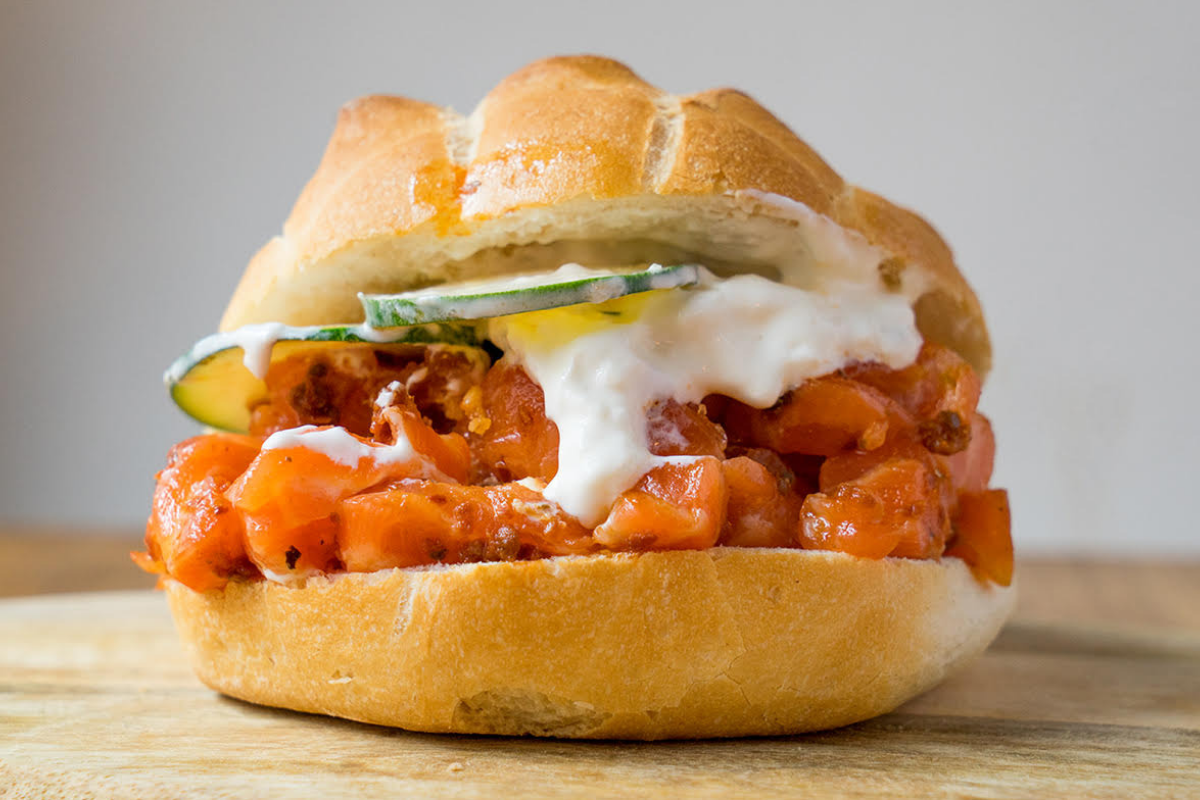 How do you get to all the restaurants I mentioned? The metro line to use is the yellow, getting off at the Porta Romana stop, but you can also use trams 9, 24 and … check Google Maps!
Have you been to any of the restaurants that I mentioned in the Porta Romana area in Milan? Do you have others that you love? Let me know on Facebook or Instagram!
Feel like reading something else? Read the article on the most Instagrammable bars in Milan or … take a look at the articles on typical Milanese restaurants.
COVER PHOTO: © MIBABBO