Puoi leggere questo l'articolo sulla colazione a Milano anche in italiano.
Having breakfast is one of my favorite things in the world. If I could, I would have breakfast at least twice every day, each time in a different bakery. Unfortunately, sometimes life gets in the way, but that's not to say that there aren't many options when it comes to having breakfast in Milan. Ready to find out where to eat the best brioche in Milan and where to have breakfast with hot bread, butter and jam? Here are the best breakfast bars in Milan and a handy (long) list of bars and pastry shops.
Breakfast in Milan: with Gelsomina in Repubblica and Corso 22 Marzo
As you know, I love having breakfast or a snack at Gelsomina's (despite it being a tad expensive). I've tried nearly everything at Gelsomina: croissants, single portion pastries, pound cakes, vegan banana bread … they are always delicious, everytime. Note: as for vegan beverage options, they make cappuccinos and macchiatos both with soy milk and almond milk.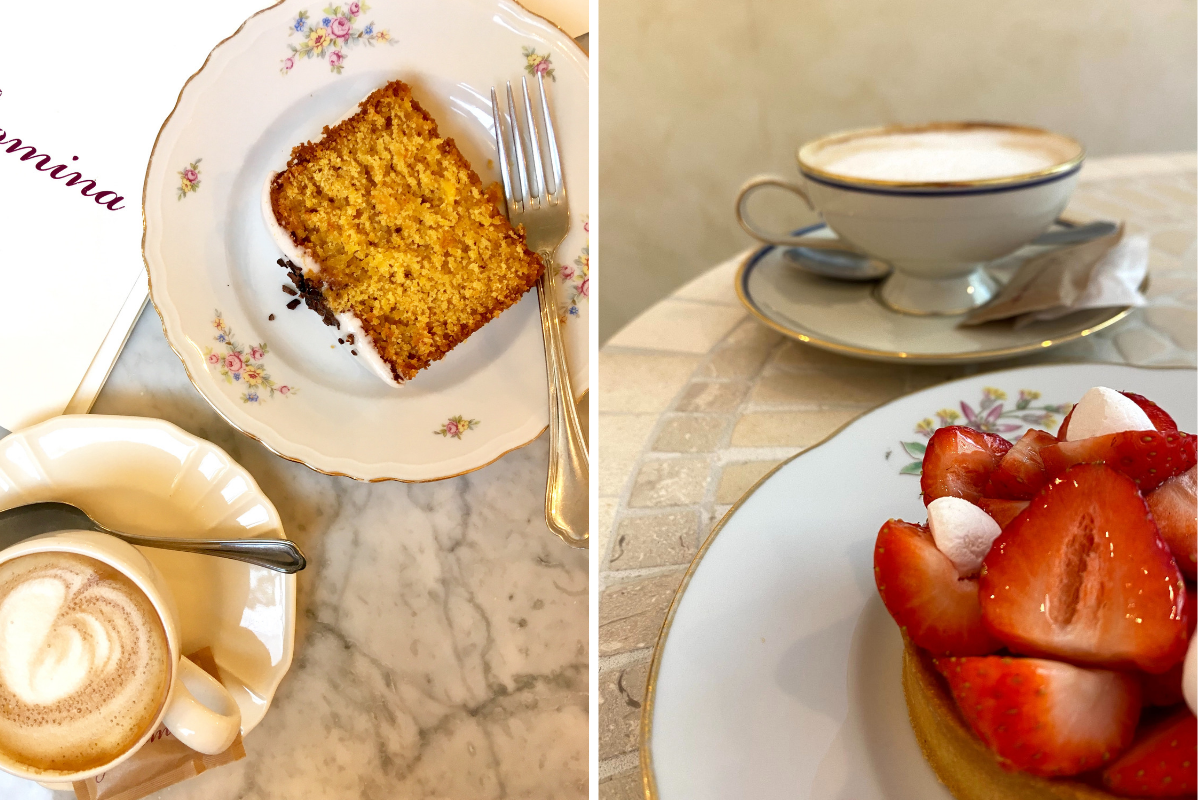 In Pavè Milano for breakfast in Repubblica or Crocetta
When you think of Pavè you think of panettone, but it also has amazing croissants, single portion pastries, slices of cake, and vegan options (the coffee-flavored pastry braid is also out of this world)… The costs of the croissants range from € 1.50 to € 3. I highly recommend their breakfasts, both in their Repubblica and Crocetta locations. Make a note of the hours Pavè is open at their Crocetta location, because during the weekend they are limited. Savory breakfast options available.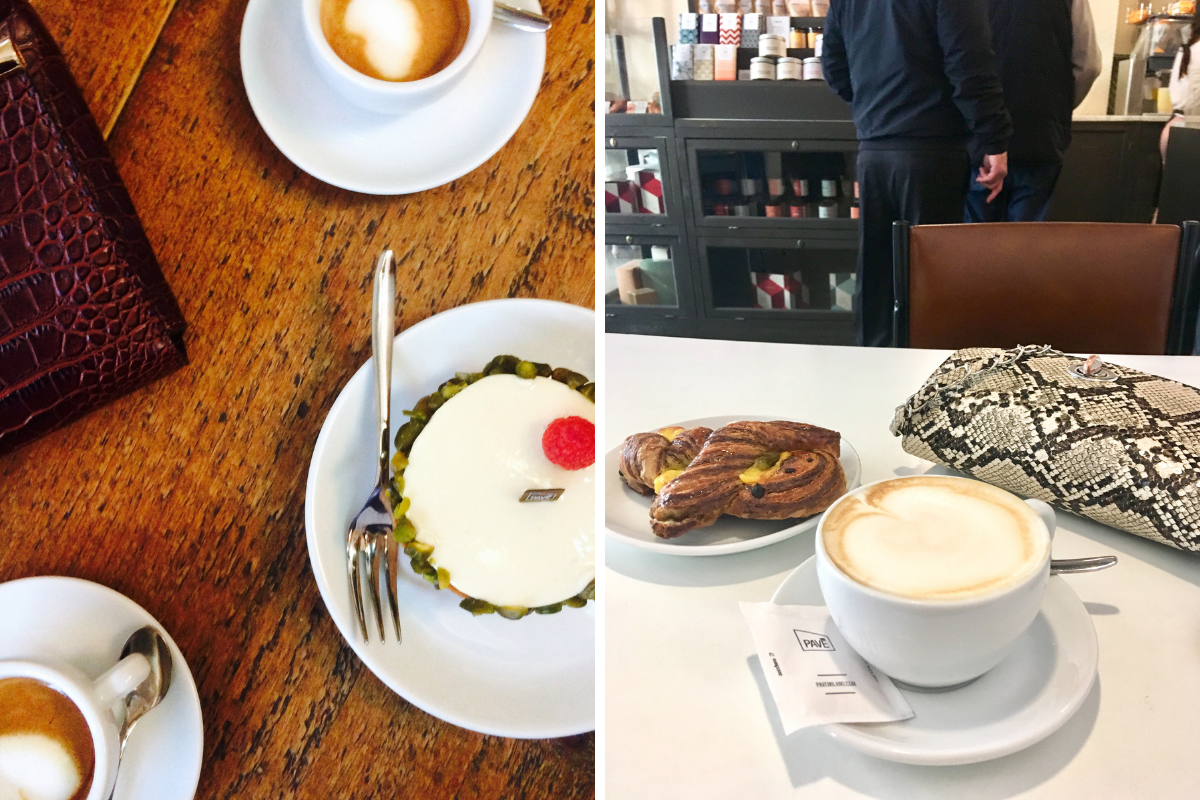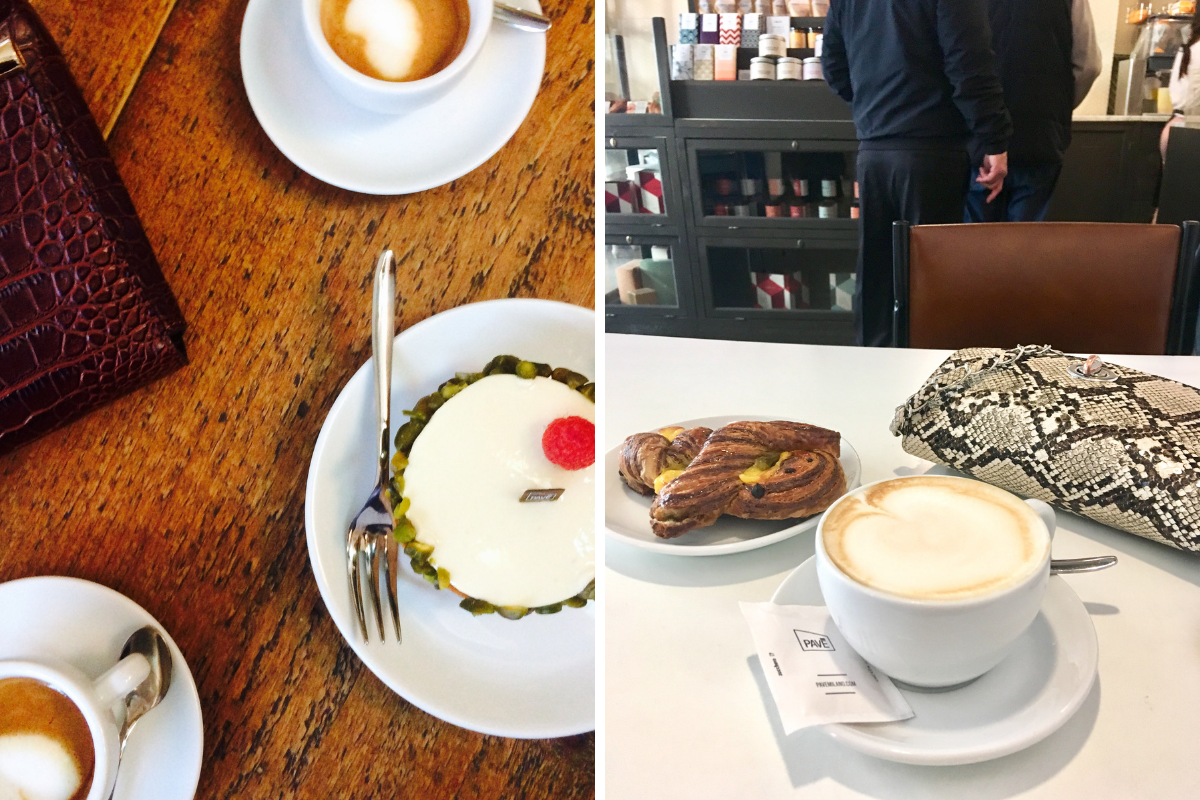 The best croissants in Milan: Sissi in Risorgimento
Pasticceria Sissi has the best croissants in Milan, I think we can all agree. The price is relatively high (€2.40), but I can assure you it's worth it. After all, where else can you eat a croissant as good as theirs, with chocolate and whipped cream, in a small terrace or in an old Milan pastry shop that's wall-to-wall pink? Exotic fruit juices, like Ditakh (very good), are also available.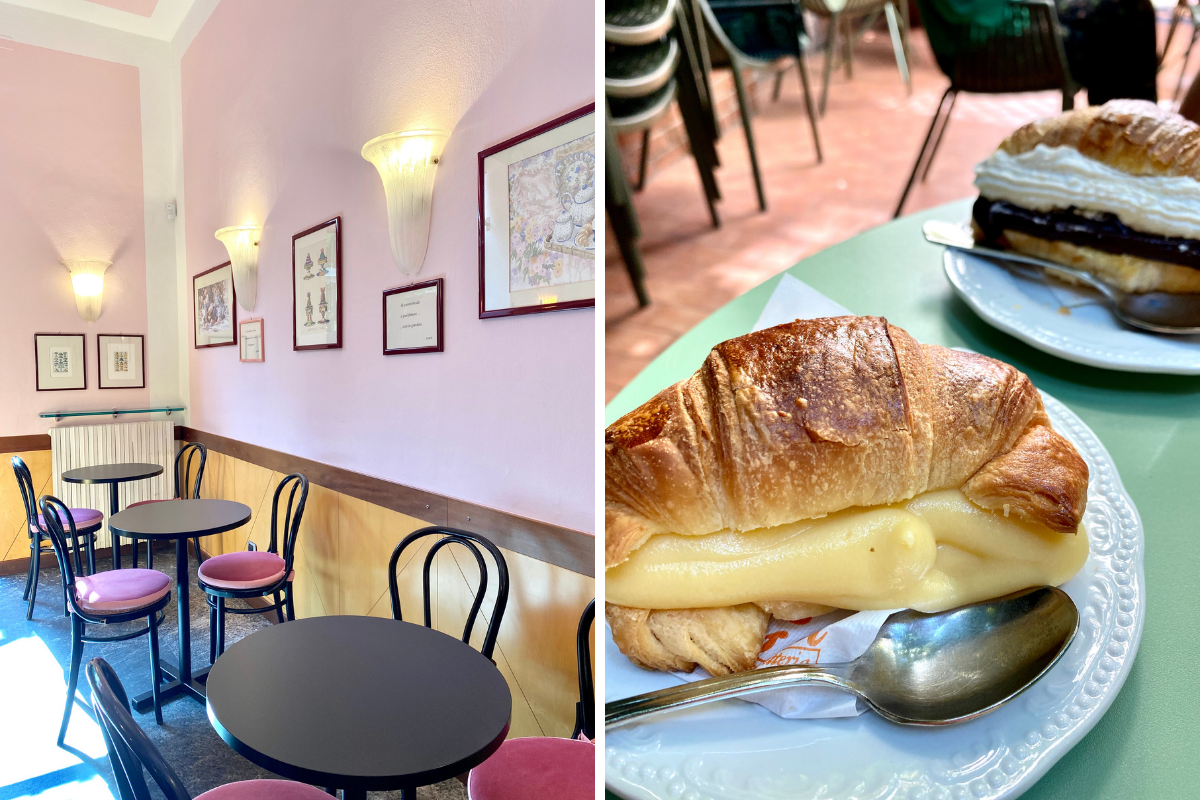 Marotin for breakfast in Milan Dateo area
Marotin is a small pastry shop in the Dateo area where you can enjoy amazing croissants, but also delicious cakes. I also highly recommend the cheesecake. The bonus: the owners of the shop are so kind!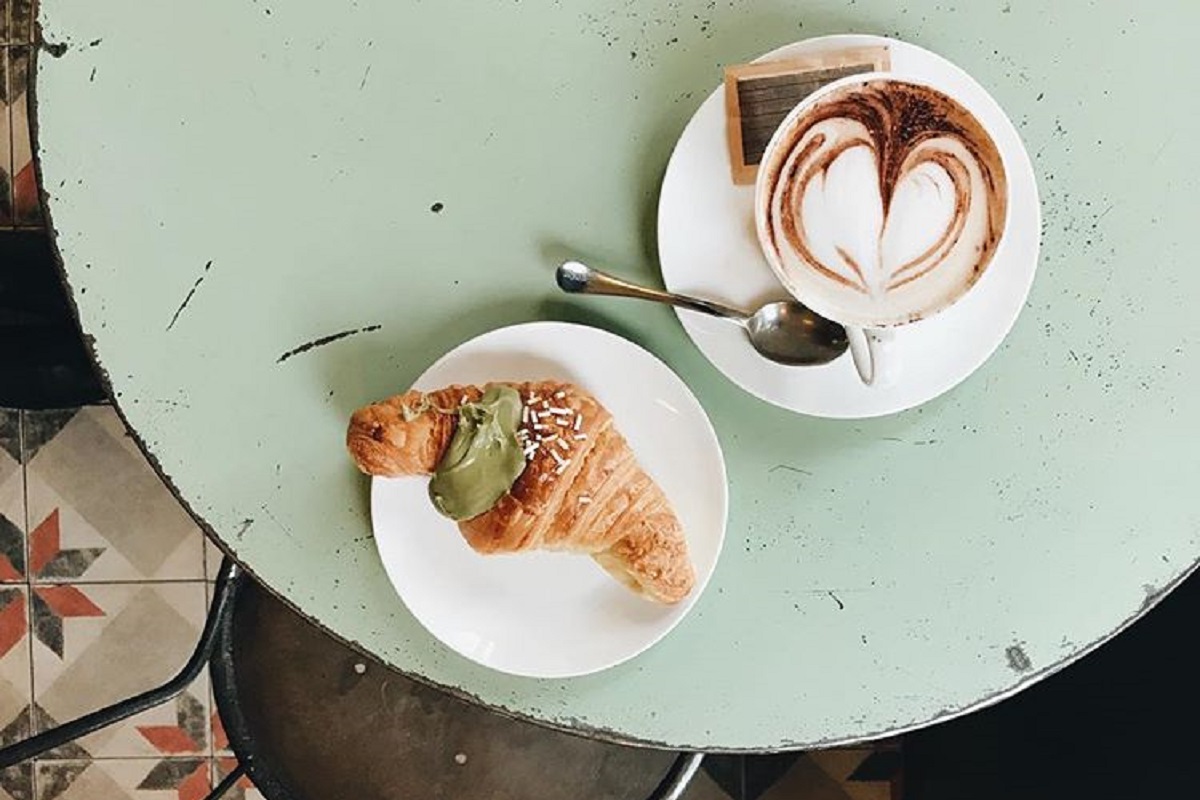 Davide Longoni bakery for breakfast in Porta Romana
As you may have guessed, breakfast here is taken very seriously and taken on with bread in hand. In addition to excellent croissants, you can enjoy baked cakes (even vegan) or … bread, butter and jam! The terrace is very nice, the area is quiet, and the bread and flour they sell are excellent.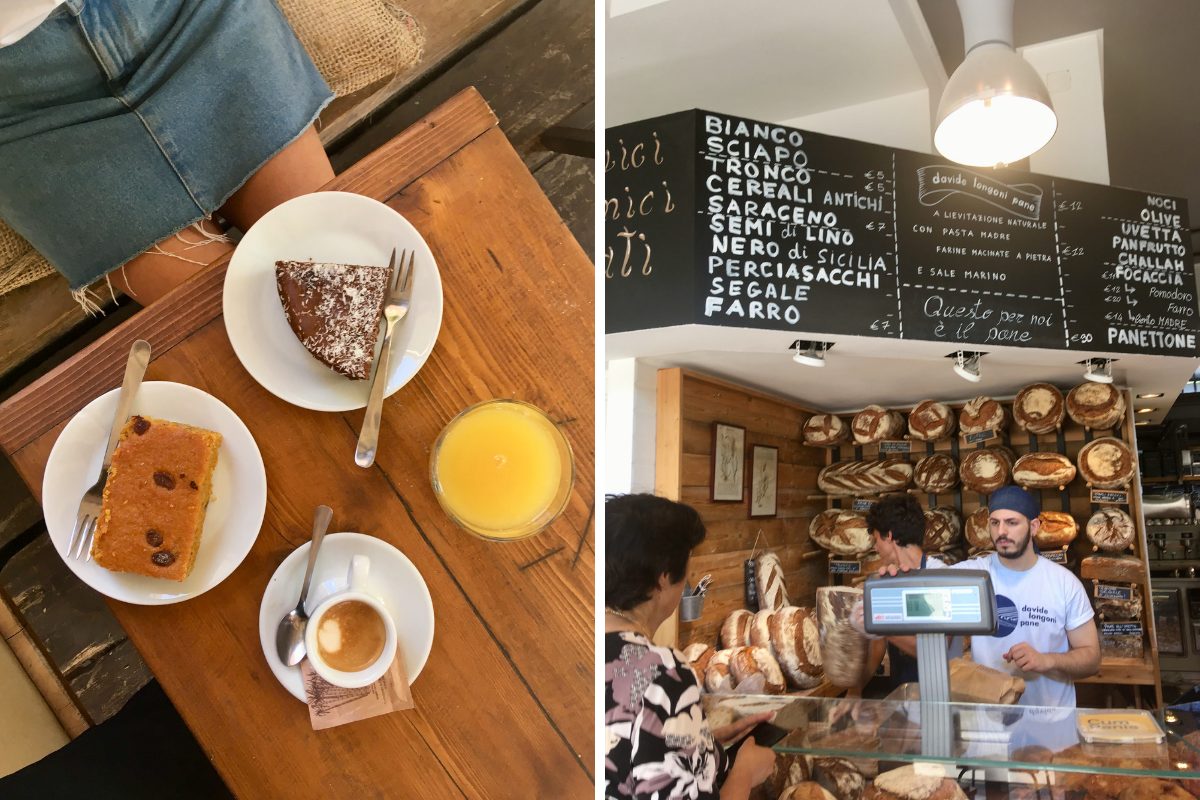 Breakfast in Marlà pastry shop in Milan's Lodi area
If you're looking for breakfast in a modern pastry shop, Marlà is the place for you. It's located between the Porta Romana and Lodi areas and has excellent cakes, croissants, pastries and … the famous Roman dessert, maritozzi! Coffee is also very good!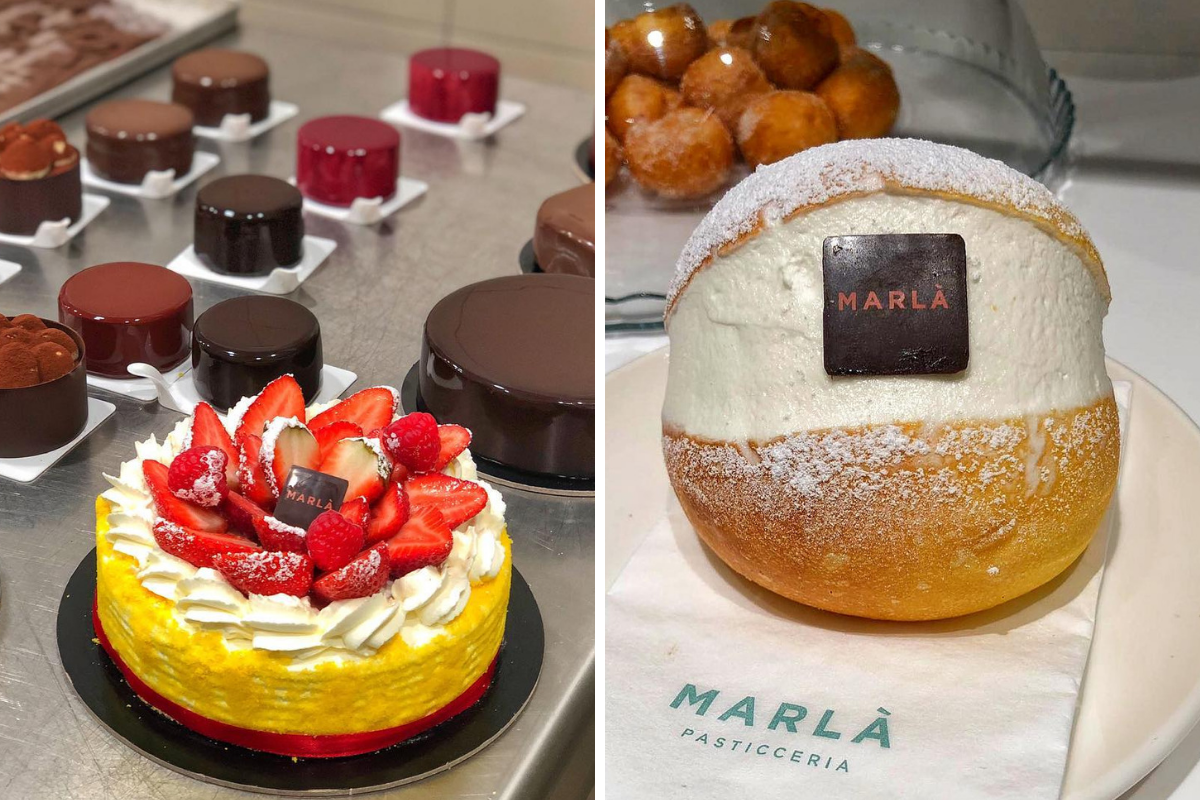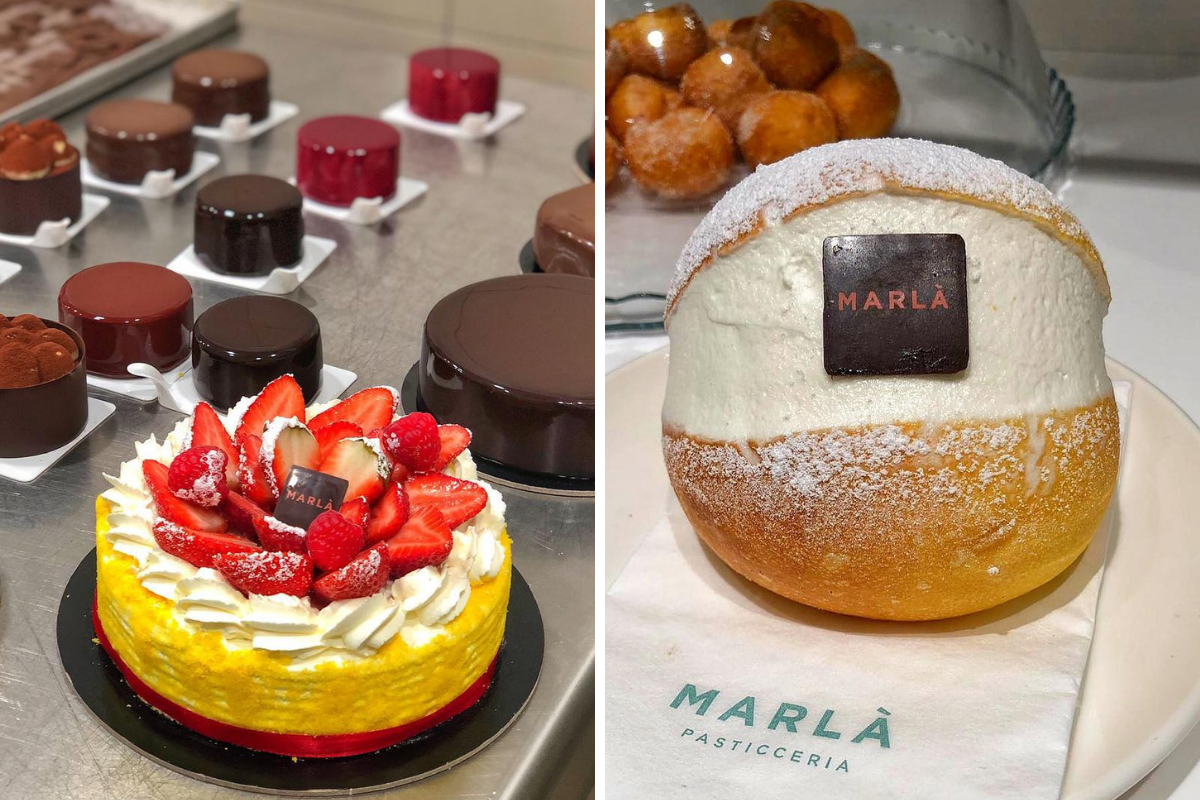 Lile in Cucina: breakfast in Milan Maciachini
Let's start with a little-known place that I highly recommend for breakfast: Lile in Cucina in the Maciachini area (not a beautiful area indeed). The croissants here are large and stuffed on demand, the coffee is excellent, the atmosphere is simple but super cozy with bouquets of flowers that are always fresh and newspapers available. Other than the croissants and muffins, I also highly recommend you try their cakes – they are out of this world! And on top of that, the prices are affordable.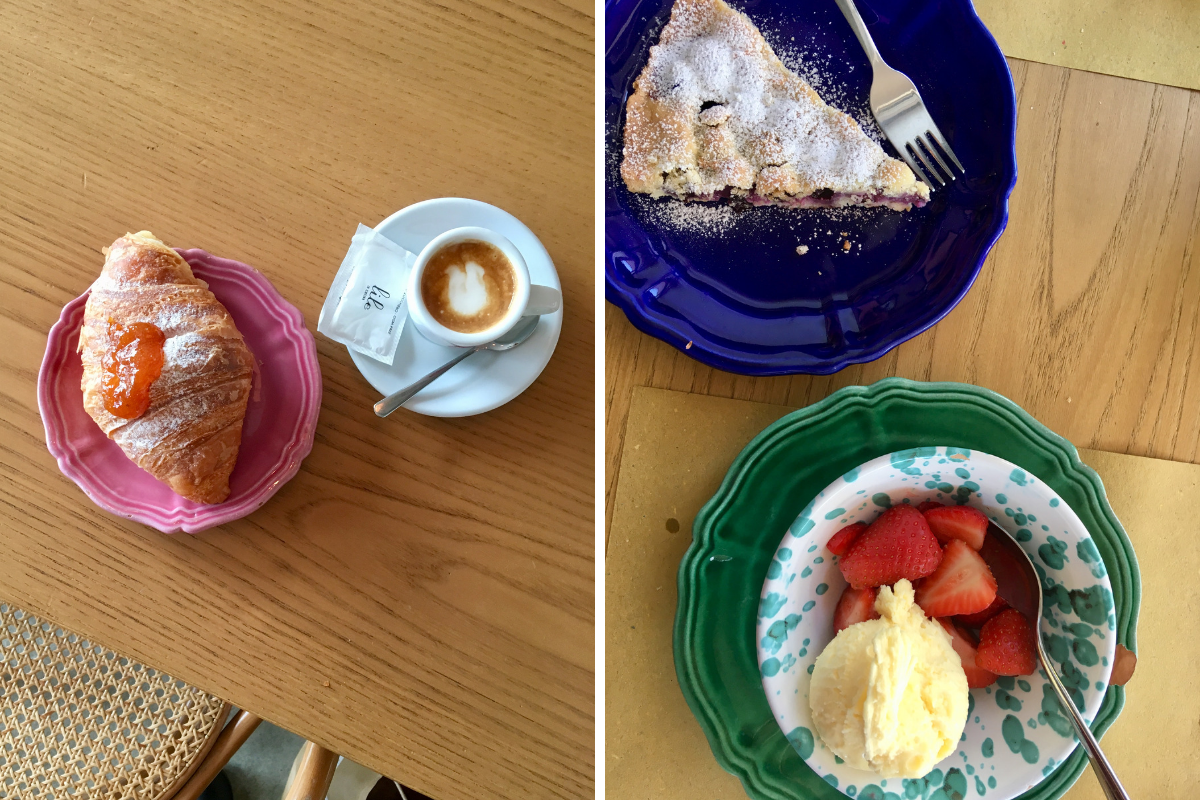 Cantun: breakfast in Milan in Corso Vercelli and CityLife
When I was working in the Corso Vercelli area, I would stop in Cantun almost every day! Between breakfast, lunch and aperitivo, I was nearly always there! The mini pastries, single portions pastries and the croissants above all are delicious. The vegan croissants are also amazing! Here you can also buy delicious breads.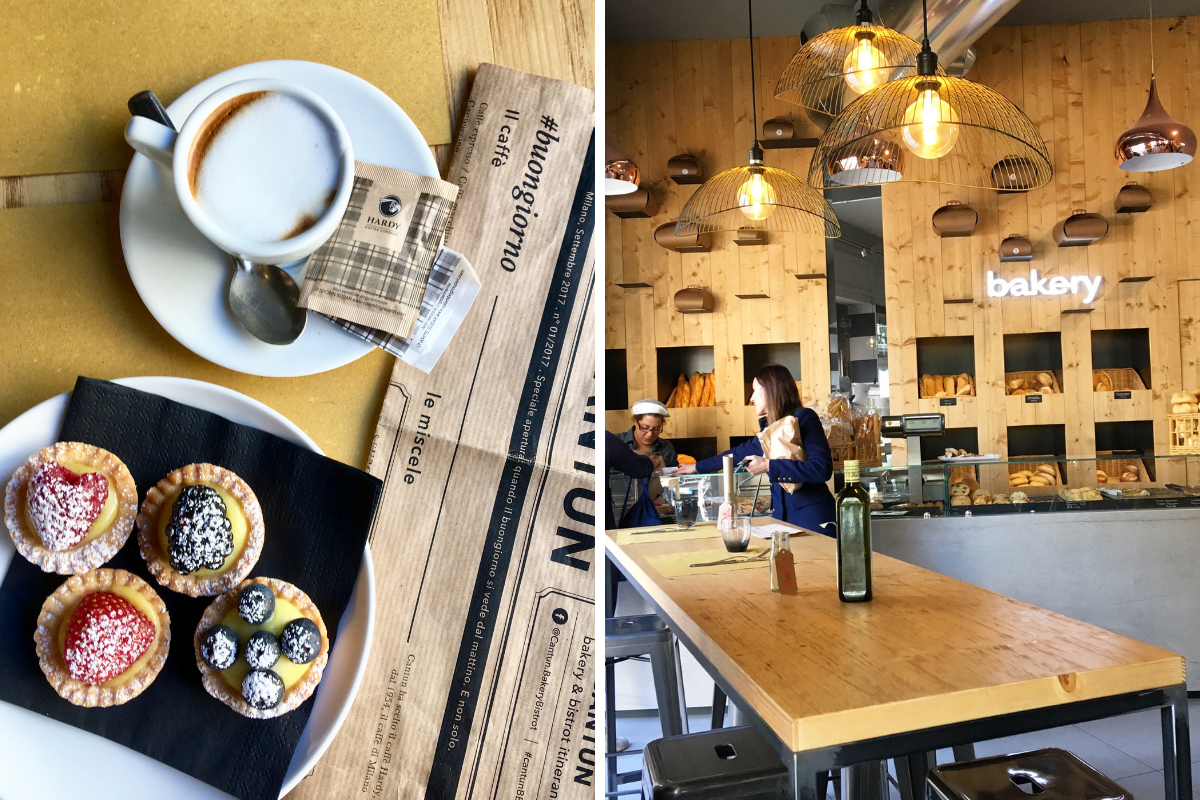 Breakfast in a historic patisserie in Milan's city center
Finally, how can we not mention the historic bourgeois pastry shops among the places to have breakfast in Milan? Marchesi, Sant'Ambroeus, Cucchi … You can find in-depth reviews on these patisseries in the article on the historic pastry shops of Milan.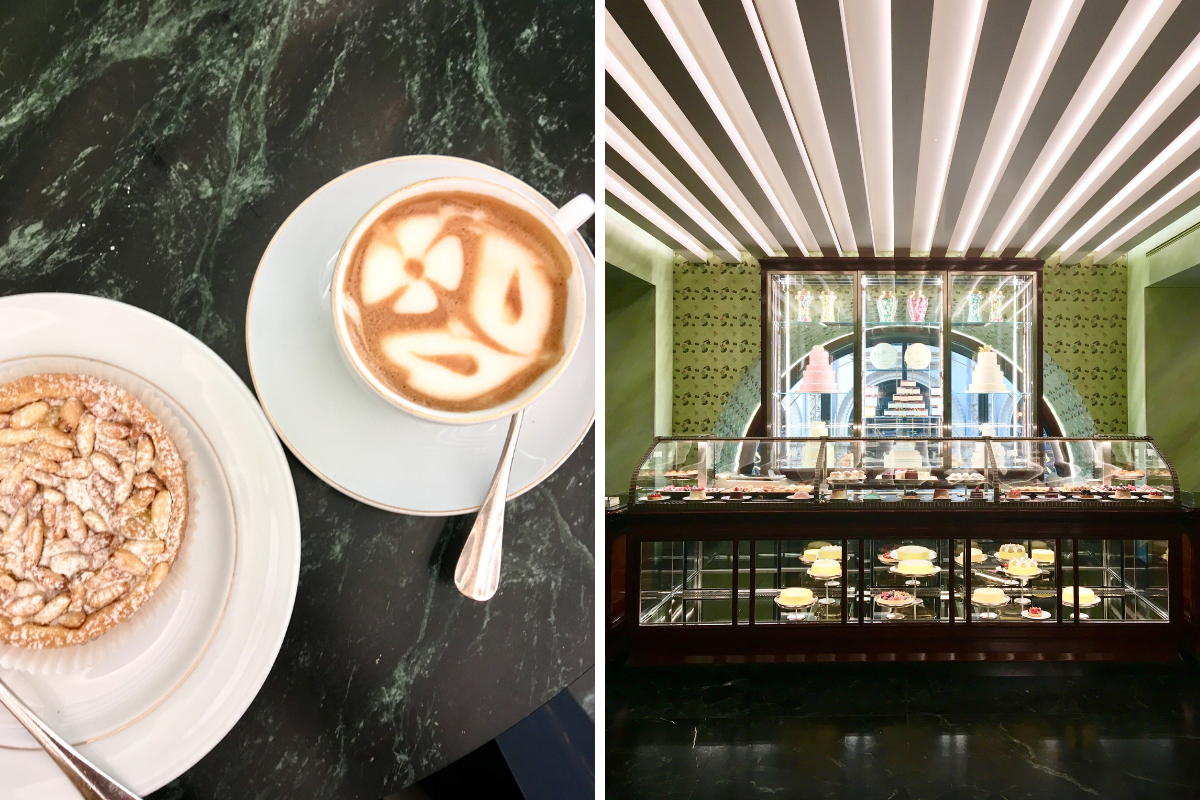 Breakfast in Milan: the complete list
Here is a lengthy selection of breakfast spots to try in Milan, in alphabetical order:
Babouche (Via Maestri Campionesi 16, metro: M3 Porta Romana, but I recommend taking the tram or bus), here's my review on Babouche Milano
Bastianello (Via Borgogna 5, closest metro stop: San Babila M1)
Cantun (via Polibio 1, metro: M1 Conciliazione)
Clivati (Viale Coni Zugna 57, metro M2 Sant'Agostino)
Cova (Via Montenapoleone 8, closest metro stop: Montenapoleone M3)
Crazy Cat Cafè (Via Napo Torriani 5, metro: M2 Centrale, M3 Centrale e Repubblica) here's my review of the bar where cats idle around the tables in Milano
Crosta (Via Felice Bellotti 13, metro: M1 Porta Venezia) here's the review of brunch at Crosta
Cucchi (Corso Genova 1, closest metro stop: Sant'Ambrogio M2)
Egalitè (Via Melzo 22, metro: M1 Porta Venezia)
Gattullo (Piazzale di Porta Lodovica 2, closest metro stop: Missori M1)
Gelsomina (via Carlo Tenca 5, metro: M3 Repubblica and via Galvano Fiamma 2 (I recommend taking the bus or tram!) Here's my review of Gelsomina Milano, including prices
Giacomo (Via Pasquale Sottocorno 5, closest metro stop: San Babila M1)
Glauco (Viale Abruzzi 37, metro: M1 Lima)
Hygge (Via Giuseppe Sapeto 3, metro: M2 Sant'Ambrogio)
Iginio Massari (Via Guglielmo Marconi 4, metro: M1 M3 Duomo)
L'Ile Douce (Via Luigi Porro Lambertenghi 15, metro: M5 Isola)
Lile in Cucina (Piazzale Maciachini 18, metro: M3 Maciachini)
Bar Luce (Largo Isarco 2, metro: M3 Lodi)
Marchesi 1824 (Galleria Vittorio Emanuele II, closest metro stop: Duomo M1 M3)
Martesana (Via Cagliero 14, metro M5 Marche, Via Sarpi 62, Piazza Sant'Agostino 7 metro M2 Sant'Agostino)
Marotin (Via Archimede 59, metro: there isn't one, so it's better to take the commuter train to Dateo train station and walk – also metro M4 Dateo)
Sant'Ambroeus (Corso Giacomo Matteotti 7, closest metro stop: San Babila M1)
Sissi (Piazza Risorgimento 6, metro: there isn't one, so it's better to take a tram or bus, or the commuter train to Dateo train station – also metro M4 Dateo) here's my review of Sissi Milano
Zuccherino (Via Mosè Bianchi 2, metro M1 Buonarroti)
If you only eat gluten-free, take a look at this article on the best gluten free bars in Milan.
Of course, these are not the only places to have breakfast in Milan, but I hope I've given you some good advice on places to try!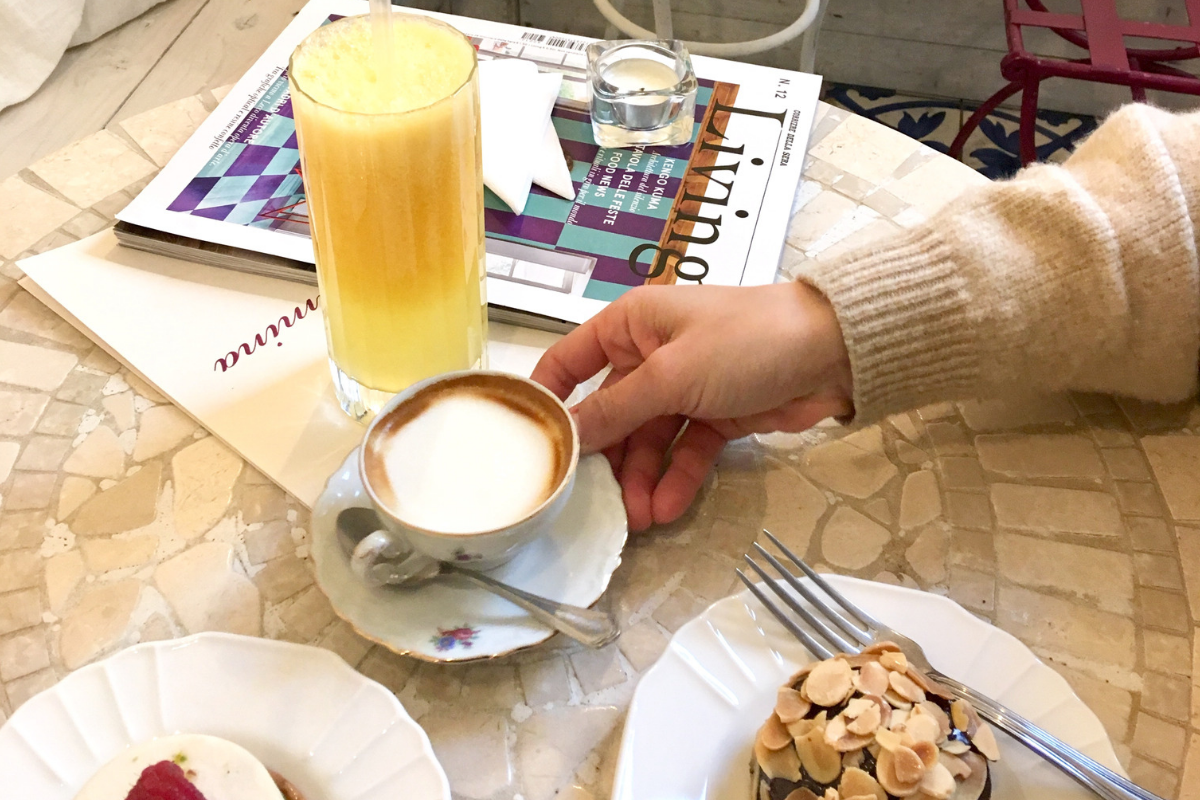 And which breakfast spots do you love in Milan? Are there others you think I should add? Let us know on Facebook or Instagram @serenafoodieinsider!
Feel like reading something else? Here's where to have brunch in Milan, burgers in Milan, where to eat in Brera, and… all the review articles per neighborhood!