Article written by contributor Chiara Fucci
If I had to choose a restaurant in Milan that I know for sure I will enjoy each time and where I feel like I belong, well, that's Mu Dim Sum. I wanted to start by talking to you about this delicious restaurant because it's here that I tasted for the first time the authentic chinese cuisine (as I was always used to spring rolls or grilled noodles with shrimps…): the well know dim sum, the fluffy bao and the juicy dishes with fish or meat such as the Peking Duck served with thin crepes,  the Char Siu (Chinese barbecued organic pork, cooked at low-temperature) or the Sea bass fillet with chong yu sauce.
Mu Dim Sum: menu and prices
Although the menu offers a wide choice of dishes from which it is very difficult to choose just a few, I have found my go-to choices when eating at Mu Dim Sum.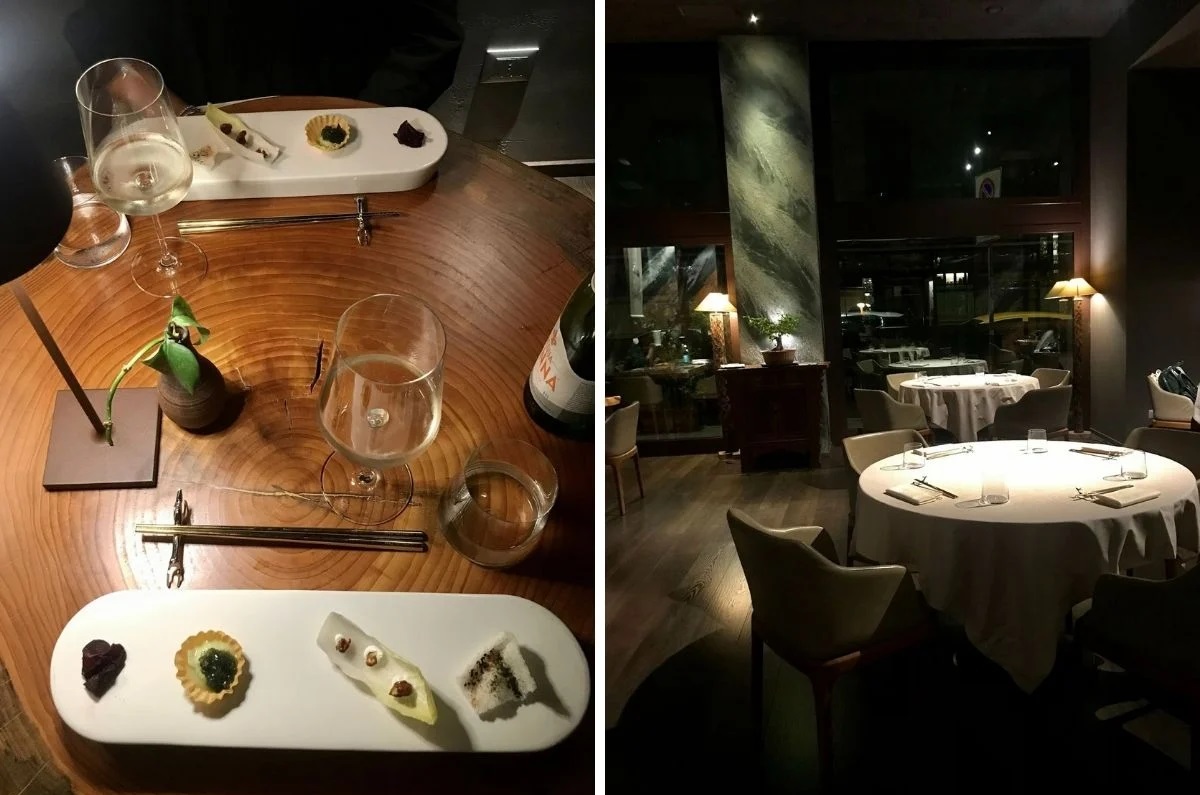 The prices of the dim sum (dumplings) vary from 7€ to 13€ according to the filling and the portions are of 3 to 8 pieces each. If you cannot make up your mind on which dumpling to try, you can choose their special combinations of 4, 5 or 7 pieces for each portion, to try different ones (these are 15€/20€ per plate).
Among my favourites, there are for sure the Xiao Long Bao (steamed dumplings, filled with broth and organic pork meat, soy vinegar jelly and ginger): be sure to squeeze the pipette to fill the dumpling with the tasty broth and eat it in one bite (your taste buds will thank you later!). The Steamed spicy duck ragout dumpling is my ultimate favourite – it's a little spicy but you'll enjoy it even if you're not used to hot food. Other yummy dumplings that I tasted are the  Astice Matcha (steamed matcha tea dumplings, stuffed with lobster) and the Mezzaluna nel bosco (steamed mushrooms and truffle dumplings, wrapped in a thin and translucent paste) and the Szechuan Dumplings (boiled dumplings filled with organic pork, with a chili oil sauce, hot and spicy).
What we ate at Mu Dim Sum
To start they served us a fine amuse-bouche, then we ordered the 3 first dumplings I mentioned above, followed by the Bao (fluffy buns steamed or grilled filled with different ingredients): the Grilled bun with spicy duck (can you tell I love spicy duck??), the more classic Char Siu Bao (grilled  bbq organic pork buns), and the Char Siu Millefeuille (filled with organic pork) which is a new entry in the menu, whose shape reminded me of the Argentinian empanadas.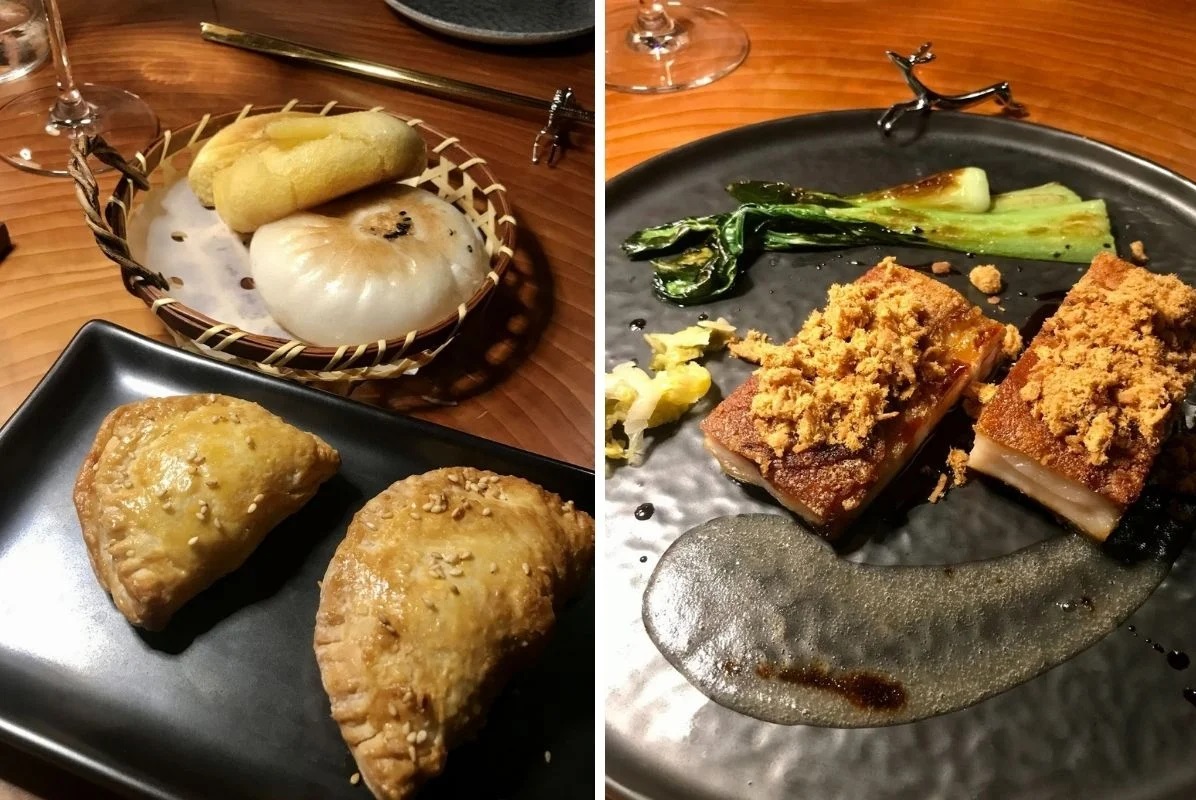 As a main dish we had originally chosen the Peking Duck (served with thin crepes, sauce and crispy vegetables) and the Crispy pork belly (with rou song, pak choi, apples puree), but my friend ended up asking not to serve the Peking Duck, as she was already too full from the starters. I had already tried it so I strongly recommend it!
Lastly, we chose to split the dessert, a Mango Mochi (Mango rice cake with coconut flakes).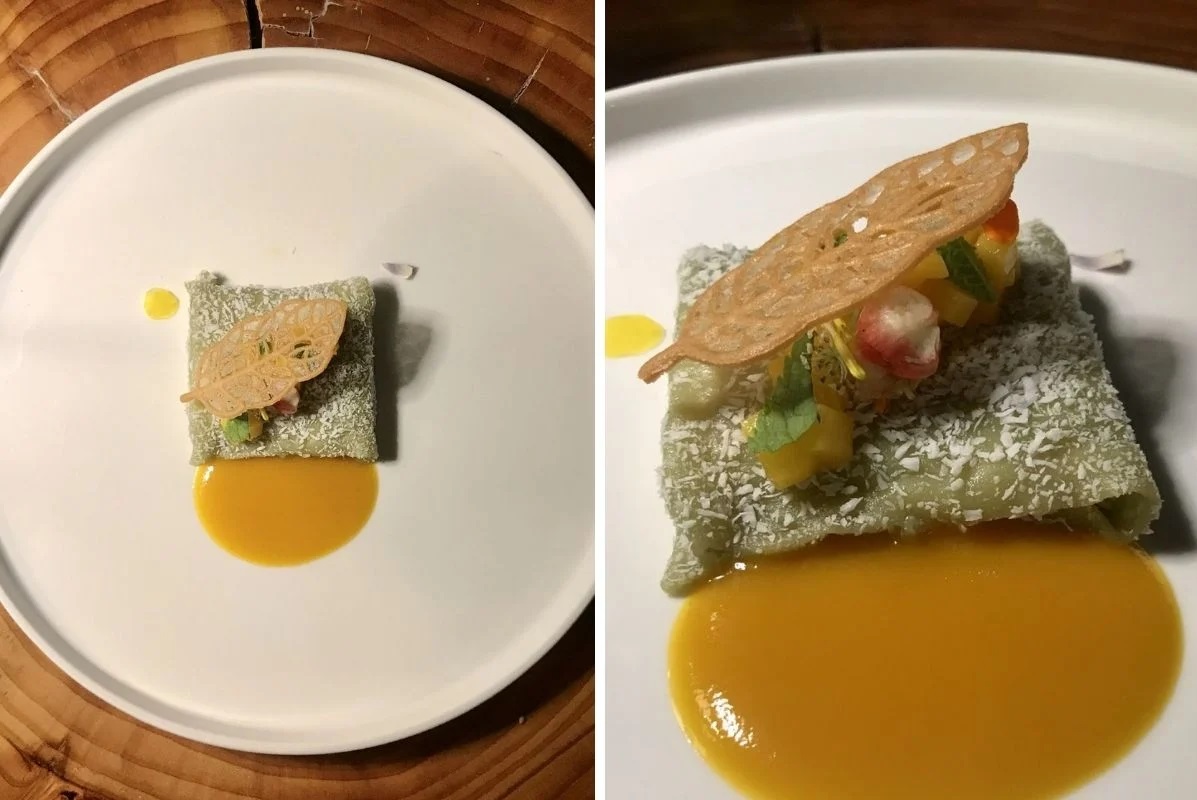 Mu Dim Sum: the fine location in via Aminto Caretto
If you are looking for a posh restaurant to have a romantic dinner date, Mu Dim Sum is just the right choice for you (could it be also that it was the location for the very first date I had with my actual boyfriend?!). The atmosphere is relaxed and cozy, in the spacious rooms the tables are placed so that each table for 2  has its intimacy; likewise, the large tables for groups are spacious enough to accommodate many dishes to share, in line with the chinese tradition.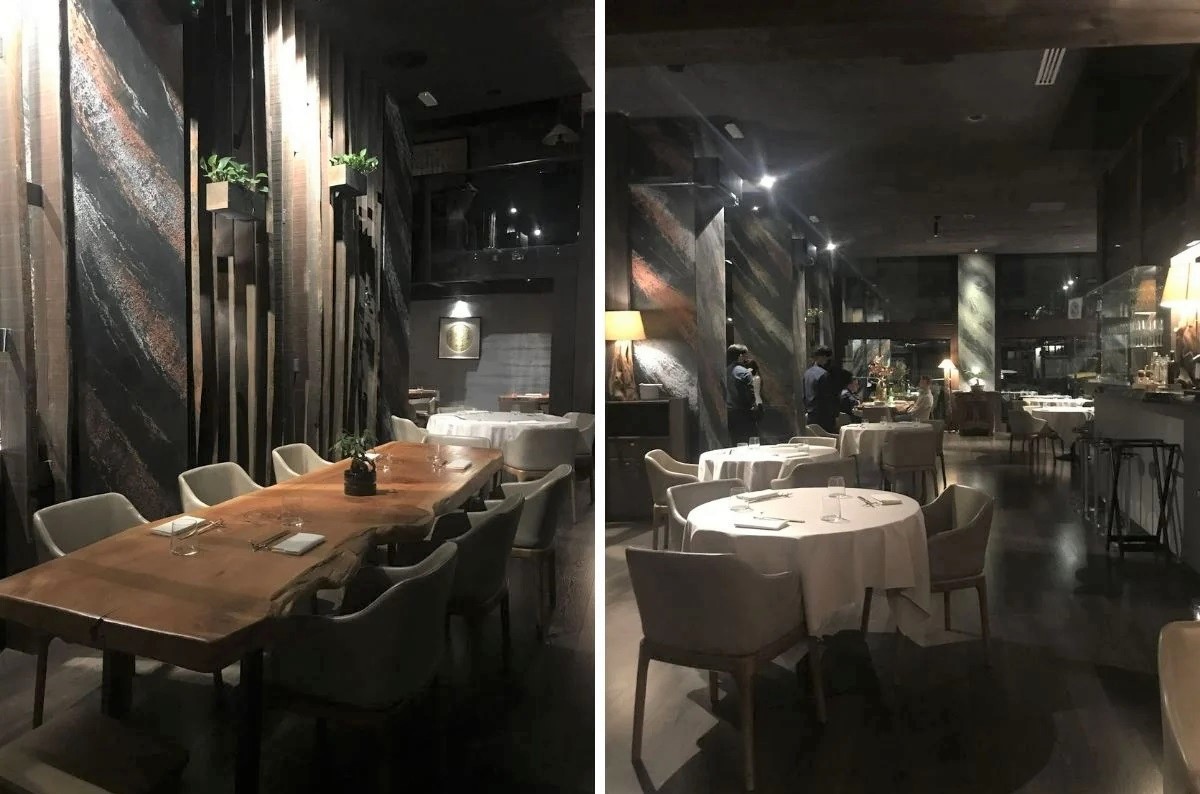 You are probably wondering: how much is a dinner at Mu Dim Sum? Well, for sure it is not in the same price range as the chinese restaurants you could find in Via Paolo Sarpi, but it is definitely worth it. For the dinner I described you above we spent in total 93€ with 2 glasses of Valdobbiadene (prosecco), 1 glass of Roero Arneis (white wine from Piedmont), 1 bottle of water, 3 portions of dim sum, 2 bao, 1 filled millefeuille, a main dish and a dessert. On average with 40€ per person you can have a filling and satisfying dinner. Of course it all depends on what you will choose to drink, how many courses you will choose and what ingredients will be in those. 
The hospitality and the service are impeccable, the quality of the ingredients, wisely chosen, is really high and enriches the journey in the flavors of the traditional chinese cuisine. 
Mu Dim Sum 
Via Aminto Caretto, 3, at the corner of Via Fabio Filzi  (metro: M3 Repubblica, tram 2, 9, 10) 
Visualizza questo post su Instagram
Article written by contributor Chiara Fucci
Read more about: lunch in Milan, Asian restaurants in Milan, vegetarian restaurants in Milan, romantic restaurants in Milan.
Follow us on Instagram @serenafoodieinsider!