The restaurants I'm about to show you all have something in common: candlelight, friendly, high-class service, delicious, yet light food and finally background music… It sounds like the scene of a perfect romantic restaurant, right? It is! Here is my selection of restaurants for a perfect, intimate dinner for two in Milan.
Manì Bistrot
: A romantic restaurant in the
Colonne
Area 
(CLOSED)
Manì Bistrot is delightful and very romantic. The service ranks 10 out of 10, and the food is amazing. The area where it's situated is easy to reach (just a short walk from the Colonne di San Lorenzo), while the restaurant interior itself is simple, but well-kept. I highly recommend it for couples who like to try new and unusual flavors, like meat with coffee or shrimp with mascarpone – and the dish I'd recommend? It's hard to say, since the menu changes almost every three months according to what's available that season! The only drawback of Manì Bistrot: it doesn't have a great view, looking out only over the street. But trust me, the menu and service will make you completely forget about the view, you'll be too busy enjoying a wonderful candlelit dinner in Milan!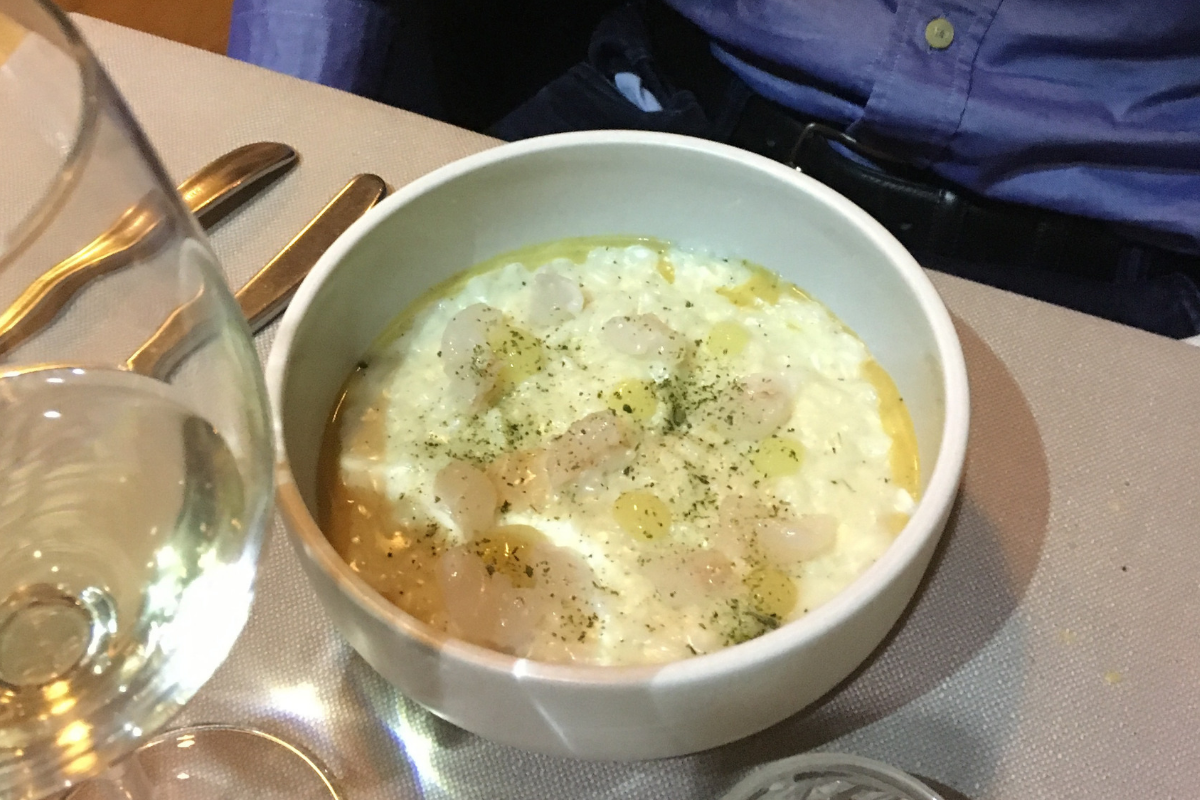 Manì Bistrot
via Molino delle Armi, 31
Orti Del Belvedere
: A Romantic dinner 
Offering traditional dishes (salted sea bass, cannoli…) as well as a few more interesting options (risotto with prickly pears and scampi tails in licorice powder, raw scampi and basil caviar): Orti del Belvedere is a great restaurant for anyone looking to have a romantic dinner in Milan. Located in the Crocetta neighborhood, Orti del Belvedere is very elegant, with well-set tables, and a candlelit atmosphere that is as perfect as the service. And finally, they have a coat check! In Milan, this is somewhat of a rarity, so it makes this restaurant really stand out for its elegance!
Gli Orti del Belvedere
Via Orti, 10
Olmetto
: A Romantic Milanese Dinner (CLOSED)
Your better half doesn't like experimental cuisine, and is looking for a nice, traditional Milanese risotto with ossobuco? Then Olmetto (between Crocetta and Missori) is the place for you. This romantic restaurant offers both traditional Italian and Milanese cuisine, the wait staff is friendly, and the atmosphere is modern, but offers an almost "homey" experience. What would I recommend ordering here? Risotto and ossobuco, of course!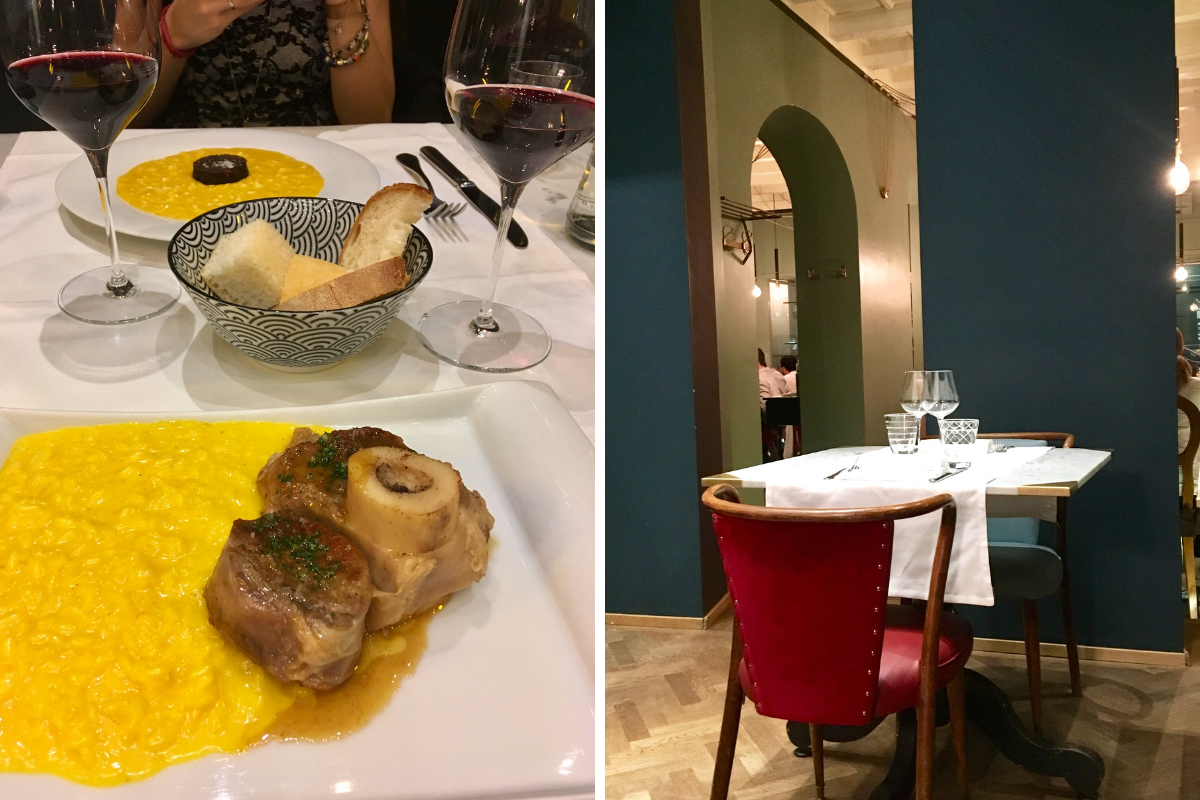 Olmetto
Via Disciplini, 20
Podkova
: A Milanese Take on Russian Opulence
Silver cutlery, long-stemmed candles, fresh-cut flowers… Podkova is an elegant Russian restaurant in every sense of the word and will captivate you with its opulent atmosphere that recalls times gone by. It's perfect for a romantic dinner: I recommend it to those who love trying different flavors and experiencing lesser-known cuisines. I would especially recommend the Russian ravioli, pelmeni! And just so you know, you'll probably be the only non-Russians in the place, so be ready to feel like a foreigner!
Podkova
Via della Chiesa Rossa, 25
Have you ever been to any of the restaurants that I mentioned for a romantic dinner in Milan? Are there any others that you love? Let me know on Facebook or on Instagram!
Want to read something else? Here are my favorite restaurants in the Navigli area, in the Bocconi/Porta Romana area, in the Porta Venezia area and in the Isola area.